Not Giving Up: London Police Begin Dig In Years-Long Search For Missing Toddler Madeleine McCann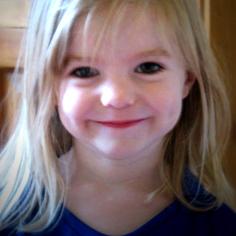 And the dig begins. London's Metropolitan Police detectives have broken ground in a thorough search of a Praia da Luz, Portugal scrubland just five minutes away from where three-year-old U.K. native Madeleine McCann disappeared during a family vacation in 2007.
Officers are using shovels, spades, trained recovery dogs and ground-penetrating radar devices, which authorities say will recognize disturbed earth.
Article continues below advertisement
A forensics officer has also joined the team, the BBC reports
Searches in two other locations near the resort town are expected to be complete by Friday.
Madeleine was declared missing by her parents, Kate and Gerry McCann, on the night of May 3, 2007, when they returned from a nearby tapas restaurant and discovered her empty bed.
"If we haven't found Madeleine or we haven't found what happened, then we haven't done enough," Kate said on a U.K. talk show May 1. "There is still work to be done."