Exclusive
London Calling? Lindsay Lohan 'Convinced Everyone In America Is Out To Get Her,' Eyeing Permanent Move To The U.K.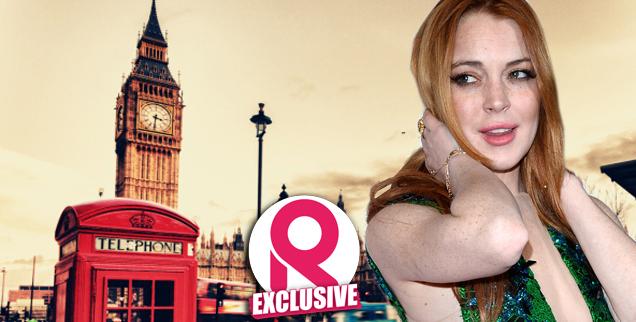 After weeks living in London, Lindsay Lohan has found her favorite local nightspot (Chiltern Firehouse), favorite store (Harrod's), and a whole new slew of Brit BFFs. In fact, RadarOnline.com has exclusively learned, she's loving la vida London so much, that she's thinking of making her move permanent -- and might never return to the United States!
"Lindsay's convinced everyone in America is out to get her, but she's had the opposite experience in London," a source said. "She loves British culture and says people have treated her with respect for the first time in years. Now she's looking into the immigration process and planning a full-time relocation."
Article continues below advertisement
In addition, back in America the scandal-plagued actress has tax and money problems "coming out of her ears," said the source, "while in London, she's had a bunch of business meetings about modeling and TV gigs and for the first time in months things are looking up."
In fact, despite her ongoing issues at home, Lohan seemed ready to live the luxe life abroad when spotted at Harrod's on June 10. An eyewitness tells RadarOnline.com the financially-strapped actress spent time browsing the most expensive designer duds at London's premier department store.
"We saw her shopping with a few friends in Harrods," fellow shopper Cara Jerozal told RadarOnline.com. "She was looking around at Theory, Equipment, and Tibi first. Then we saw her again shopping in Robert Cavalli and Versace.
"She looked a little frazzled," she added. "Her entourage was following her around." And oddly, the source noted, she had one pant leg rolled up to the knee.
But maybe a move across the pond means a new style for Lohan? Do you think making the jump would be good for her or will her problems follow her across the Atlantic? Let us know in the comments!