London Love Match? Lindsay Lohan's New Man Tim Kilbey Gushes Over 'Down To Earth' Lilo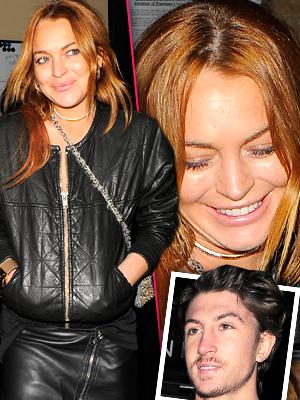 Now that she's set up shop in London, Lindsay Lohan has made a new set of friends!
She's been spotted out with actor Tom Bilkey, launching rumors that the Freaky Friday actress might be romantically tied to him, but the ex-model told the Daily Mirror that they're just friends.
"I met Lindsay four years ago through mutual friends when I was working in LA," Bilkey said. "She's actually really down to earth and cool. I think she likes the scene over here."
Article continues below advertisement
RadarOnline.com previously reported exclusively that Lohan was looking to make a permanent move to the British city.
"Lindsay's convinced everyone in America is out to get her, but she's had the opposite experience in London," a source told Radar. "She loves British culture and says people have treated her with respect for the first time in years. Now she's looking into the immigration process and planning a full-time relocation."