Chaos At 45,000 Feet! Las Vegas-Bound Flight Grounded After Unruly Passenger Throws Punches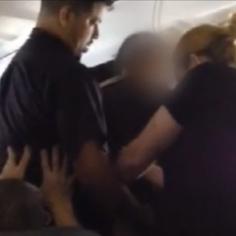 Another scare in the air!
A JetBlue pilot diverted a flight after a passenger became agitated and began screaming and lunging at a person seated in his row.
Flight 211 was headed from New York's J.F.K. airport to Las Vegas, but the pilot quickly decided to land in nearby Detroit out of "an abundance of caution" when the passenger refused to calm down, JetBlue said in a statement.
In a passenger video obtained by ABC News, the window-seated man stands up and begins shouting and throwing punches.
Article continues below advertisement