Risky Ride: Teen Survives 5-Hour Flight From California To Hawaii — In Plane's Open Wheel Well!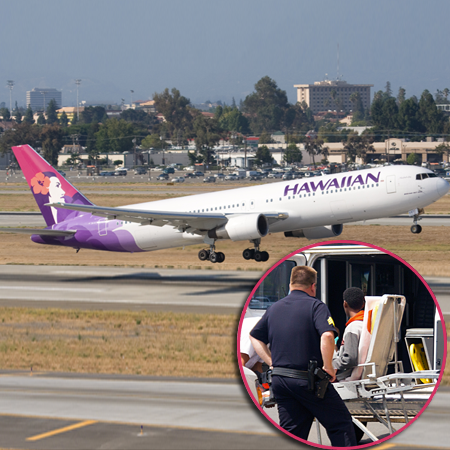 A 16-year-old California boy just took hitchhiking to a whole new level. The unnamed teen climbed over a fence at the San Jose airport, snuck undetected into a Hawaiian Airlines jet's wheel well— and sat tight for the 5-hour flight up to 38,000 feet in the air, says FBI spokesman Tom Simon.
The FBI estimates the boy, who had run away from home, fell unconscious for much of the journey due to his dangerous ride's freezing temperatures and lack of oxygen.
Article continues below advertisement
Shocking Stories You Didn't Believe But Turned Out To Be True
The teen is "exceptionally lucky to have survived," Hawaiian Airlines spokeswoman Alison Croyle said in a statement. Indeed, the Federal Aviation Administration's Civil Aerospace Medical Institute estimates the chances of survival for a wheel-well stowaway to be about 24 percent.
"Our primary concern now is for the well-being of the boy." Croyle added.
The boy was discovered unharmed while wandering around the tarmac one hour after the plane's arrival in Maui at 10:30 AM on Sunday, April 20.
He was not charged with any federal crimes and was turned over to Hawaiian child protective services.