Exclusive
Wait Your Turn! Kris Jenner Tells Khloe Kardashian To Quit Worrying About Not Having Kids Now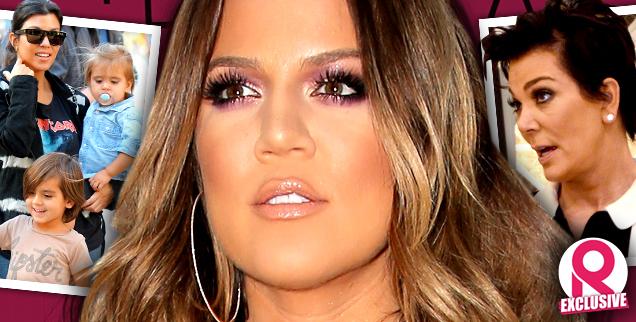 Article continues below advertisement
"With Kourtney so easily having baby number three and seeing Kim's daughter North all the time Khloe lets everyone know that she would really like to have her own babies," a source close to the 29-year-old Kardashian told Radar.
But instead of rushing into motherhood with her new beau, bad boy rapper French Montana, Khloe's momager Kris Jenner is warning her about taking things too quickly.
"Kris has told Khloe that she will be a mother one day, but that she needs to wait her turn," the source told Radar.
"Kris pointed out that Kim was 32 when she had North and she wasn't married to Kanye and Khloe is still young. So Khloe doesn't need to freak out, she's young!"
And even though Kourtney is expecting her third child with Scott Disick, Kris reminded Khloe that she waited too.
"Kourtney didn't have kids until her 30s and Kris told Khloe that too, hoping that she would make her feel better about not having any children now," the source said.
However, Khloe is struggling with her mom's advice.
"Khloe wants to be a mom. She sees how happy Kim and Kourtney are with their children and she wants that too. And the longer she waits the more afraid she is that her time is slipping away."