Exclusive
Hamptons Hating The Kardashians! Khloe & Kourtney Slammed For 'Outrageous' Filming Demands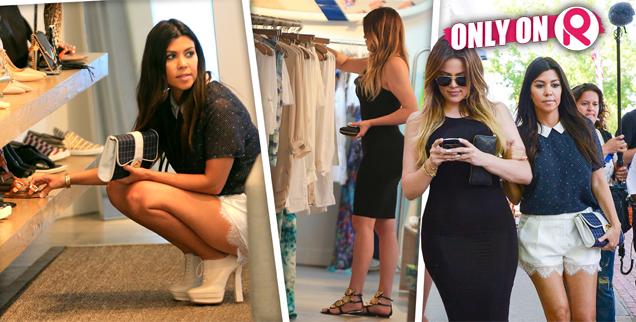 Article continues below advertisement
"Even the title of the show makes everybody want to throw up. Their filming demands are outrageous."
As the Kardashian clan drags their film crew to the east coast summer hot spot, locals have also been outraged by the demands they're placing on the store owners when they want to film.
"Before they go to a store they have someone from their production team call the store and say that they will give them 24 hour notice when they are coming to shop at their establishments so that they can close their shop for them. They also neglected to mention they are traveling with television cameras, crews and photographers," the outraged Hamptonite told Radar.
However, Stevenson's Toys owner Roy Stevenson told Radar exclusively that when the sisters were in his store this week they did film and they were not disruptive.
"Why can't the Kardashians buy presents for their kids?" he asked. "They picked up a pretty good assortment of things while they were here."
He also denied that he was given a day's heads up about the filming, and explained why he allowed them to bring the cameras into his store.
"Does anybody give me 24 hours' notice? No. And I don't mind people filming – if it's not disruptive and they were not disruptive."
Unlike the other local shop owners, Stevenson said he has "No complaints," and is "Happy about the whole situation," having the Kardashian sisters in town.