His Love Don't Cost A Thing? Lea Michele's New Beau Matthew Paetz Linked To Male Escort Site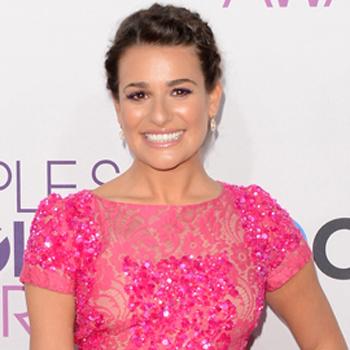 In her first major relationship since the death of ex Cory Monteith, Lea Michele looks to have hooked up with Matthew Paetz, a gentleman so handsome and charming, the ladies are lining up to date with checkbooks in hand — literally!
The hunky Paetz and gorgeous Glee gal reportedly met filming her video "On My Way."
According to online reports, Paetz has a (now hidden) profile under the name "Christian" on the website Cowboys4Angels, which touts itself as providing "straight male escorts for women" and "male companions for women," having received much exposure on the racy Showtime series Gigolos.
Article continues below advertisement
Paetz, according to the site, is billed as a "life coach, dating expert and massage therapist" who commands up to $350 an hour for his services. (On his presumed Twitter page, Paetz describes himself as a dating and lifestyle coach.
PHOTOS: Lea Michele Gets A New Playmate! A Puppy Called Pear
The site's criteria for prospective workers include a minimum age of 21 and have to be "very attractive, dedicated to a top level of fitness, presentable, well-groomed, stylish, charming and desirable." The workers also "must be very well-traveled, cultured, educated and most importantly, be very proficient in making a woman feel safe and relaxed," according to the site.