It's Worse Than We Thought! Harrison Ford's Injury Sidelines Him For Eight Weeks!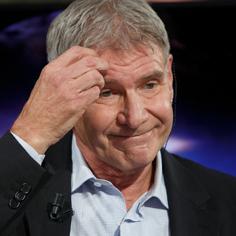 Harrison Ford's injury from the set of the new Star Wars movie is worse than expected.
The ankle injury he sustained while filming the new installment could sideline him for eight weeks, according to reports. The original Han Solo reportedly broke his ankle after the door of the Millennium Falcon – his ship – fell and hit him.
Fortunately Ford was airlifted to a nearby hospital and was otherwise fine. Although the actor will be benched for the next two months, filming will continue with the rest of the cast.
Article continues below advertisement
Star Wars: Episode VII is expected to maintain its Dec. 18, 2015 release date.