Harrison Ford's Injuries 'Worse' Than Producers Let On, 'Star Wars' Cast In Uproar Over Set Safety PLUS Wife Calista Flockhart Rushes To His Side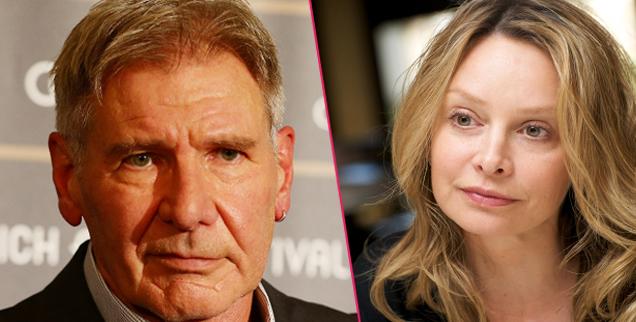 While Disney producers announced yesterday that Star Wars: Episode VII lead Harrison Ford had hurt his ankle on the film's U.K. set, new reports are alleging that the iconic actor actually suffered more serious injuries.
"We were told he had some pelvic injuries and may have had a chest X-ray," an insider told The Sun of the 71-year-old star, who was airlifted to Oxford's John Radcliffe Hospital after a door thought to be from the Maillenium Falcon spaceship unexpectedly fell on him. "There's talk his ankle is actually broken. And he may still be in the hospital."
Article continues below advertisement
"Everyone was thankful nothing hit Harrison's head. It's not known when he'll be ready to start filming again."
According to the paper, Ford's fellow cast members— including Oscar winner Lupita Nyong'o and the famous sci-fi franchise's veteran actors Carrie Fisher and Mark Hamill— are up in arms over the incident.
"The cast is livid," the insider continues. "They are openly questioning the safety of sets. They've asked for everything to be triple-checked."
Meanwhile, the Telegraph is reporting that Ford's wife Calista Flockhart, 49, has flown to England to comfort the ailing actor.
Hopefully, the force will be with Ford.