Exclusive
Bethenny's Revenge: 'Seething Mad' Frankel 'Pleased' Testimony Was Public During Nasty Custody Battle With Jason Hoppy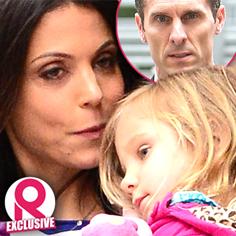 Revenge is a dish best served in the public eye.
Bethenny Frankel was forced to settle her bitter custody battle with her estranged husband Jason Hoppy, and RadarOnline.com has exclusively learned that while she is "seething mad" about having to come to a deal with him but was "pleased" about getting her zingers in on the stand.
"He would sit with Bryn and look over and say . . . 'You be the princess, I'll be the prince, Mommy will be the witch,'" the 43-year-old former talk show host testified during their brief custody hearing that was open to the public.
Article continues below advertisement
"Bethenny has been saying that she is pleased that she was able to tell her side of the story on the stand," a source close to the ex-Real Housewives of New York City told Radar.
"She is also saying she's seething mad about how the divorce and custody battle has played out. She has been locked down with a gag order for so long that it was liberating for her to finally be able to tell the world what was really going on. She couldn't say anything on her talk show, in interviews or really to anyone in case it became public because Jason was so quick to complain.
"So being on the stand and knowing that there were reporters there to cover her every word was exactly what Bethenny wanted."
However, according to the source, Frankel has vowed to make the transition as smooth as possible for their daughter Bryn Hoppy.
"Bethenny doesn't want anything negative to reach Bryn. She is going to put on a happy face and hope that Jason won't say bad things about her to their daughter anymore."