Exclusive
Ladies, Will You Accept This Bachelor? Find Out Which 'Bachelorette' Reject Will Be Handing Out Roses Next Season!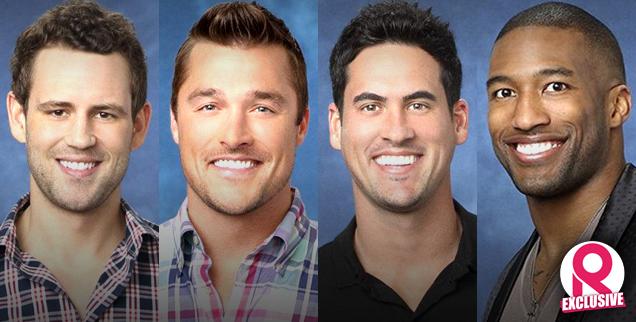 Bachelorette contestant Chris Soules revealed this week that he was Andi Dorfman's secret admirer, and had been sending her anonymous love notes throughout the show. But RadarOnline.com has learned that the hunky farmer has another secret: He's the next Bachelor!
A production insider tells Radar exclusively that while Soules won't win Dorfman's heart this season, he'll get another chance at love as star of the next season of the ABC dating show.
Article continues below advertisement
"Chris the farmer is the new Bachelor," the insider confirms. "They held auditions in NYC last week, and told everyone he was the new Bachelor."
The news will come as a disappointment to some fans, who had lobbied producers to give Marquel Martin rose duty, making him the show's first-ever African-American star.
Even former Bachelor contestant Courtney Robertson, who won Ben Flajnik's season and wrote a book about it, I Didn't Come Here To Make Friends, weighed in on Martin's behalf. On June 17, she tweeted, "Drifted off last night during @bacheloretteabc and dreamt Marquel was the next Bachelor. How great would that be? #MarquelForBachelor"
Her friend and fellow Bachelor alum Jaclyn Swartz weighed in for Soules, however, tweeting, "Hot farmer doesn't get NEARLY enough airtime #TheBachelor."
RealitySteve first reported that Soules was the front-runner for the Bachelor role back in May, when he wrote, "Sure the show will do their song and dance and ask their audience who they'd like, who are their favorites and they'll talk about what a tough decision they have. It'll all be just to drum up interest in the franchise. It's Chris' gig to lose…that's most likely your guy."
And now Radar's source confirms, "I'm hearing it's Chris."
Do you think he's the best choice for the new Bachelor or should they have picked someone else? Let us know in the comments!