16, Pregnant & Pretending: MTV Reality Star Aleah LeBeouf Claims She Re-Enacted Conversations For Producers!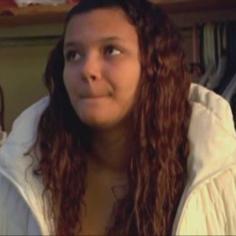 Not only the Kardashians fake scenes on reality TV!
New 16 & Pregnant star Aleah LeBeouf, 19, candidly answered a fan's question on her official ask.fm account.
"Does MTV tell you what to say in some circumstances?" the fan asked earlier this month.
"You do have to discuss the back history that you guys didn't see," confirms the mother of nearly 6-month-old daughter Peyton and stepmom to 3-year-old son Noah (with boyfriend Shawn Burke).
Article continues below advertisement
The Missouri college student isn't the first of the franchise's stars to admit to acting for the camera. Teen Mom 2 star Kailyn Lowry said she staged a conversation for her hit show in 2012.
"The scene where I tell then-boyfriend Jordan about cheating on him was re-enacted," she says. "That's why I was so cold-hearted. Jordan already knew about it at that time and we had already moved past it."
And even an MTV crewmember has confessed: In last year's tell-all book Teen Mom Confidential, a former cameraman said the show was "heavily scripted" and it "gets to a point where the director is feeding them lines."