Exclusive
Willow Smith Investigation Widens — Child Protective Services Officials Want To Interview 20-Year-Old Man Pictured In Bedroom Shoot With The Teen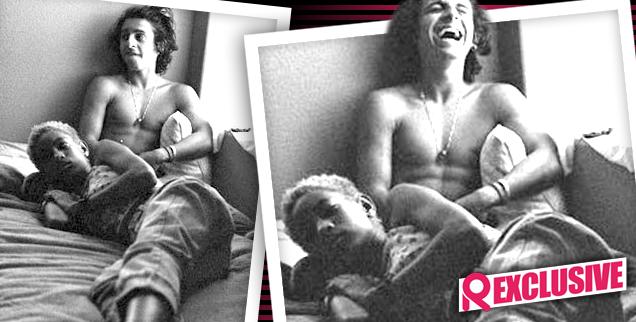 Days after Child Protective Services in Los Angeles questioned Will Smith's 13-year-old daughter, Willow about a controversial picture of her in bed with an older man, RadarOnline.com has learned that investigators are now turning their attention to the individual in the photo, actor Moises Arias, 20, and are now hoping to interview him about the incident.
"Social workers would like to talk to Willow's friend, Moises, about the photo which depicts them on the same bed together," an insider told RadarOnline.com. "This is standard procedure for all investigations. There have been no allegations of any wrongdoing or illegal activity by Moises. Willow has already been questioned twice, along with her parents, Will and Jada."
Article continues below advertisement
The source continued, "This is how all investigations are handled. Both Will and Jada have also been questioned. At this point, the investigation remains open, and won't be closed for at least another few weeks."
"Will and Jada have been extremely cooperative with officials," according to the source. "Of course, they aren't happy that their parenting skills are under scrutiny, but they understand."
The controversial photo prompted the investigation after the department received an anonymous tip.
Article continues below advertisement
DCFS has come under fire for investigating the Hollywood stars, but the source insisted, "The department is legally obligated to investigate all inquiries from the public. They are legally obligated to do so… Imagine if something horrible happened to Willow, and social workers ignored it….there would be a huge outcry as well."
"The goal and sole focus of DCFS is to make sure that children are in safe and loving environment."
During Willow's interview with social workers, "she made it clear that nothing inappropriate had happened with Moises. Moises has been friends with Willow and older brother Jaden, for years. The Smith's treat him as one of the family, and know he wouldn't take advantage of that trust," the source added.