Exclusive
Tila Tequila At War With Baby Daddy — She Claims He's An Unfit Father, He Claims She's Maliciously Slandering Him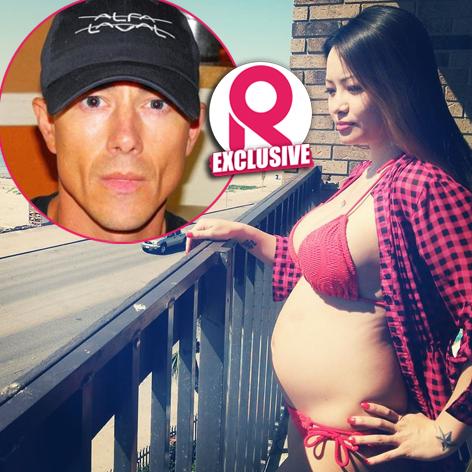 Article continues below advertisement
Tila, 32, alleges that Whitaker is currently being "heavily investigated" by Child Protective Services in Georgia — for this shocking reason: "the murder of his 2 children," she claims.
"All of my children are alive and counted for. If they weren't, there would've been inquiries made and legal action taken long ago," Whitaker said of Tila's claim.
"She's been spouting that nonsense since she left. Nobody cares about that foolishness."
"He's been hiding from CPS since last week," Tila told RadarOnline.com. "CPS has been in fact trying to contact him for questioning but he is not currently cooperating and has been avoiding going home as they have been waiting for him."
Not true, says Whitaker.
"I'm easy enough to find. I go to the same job every day, and I've been at my house for the last three days," he told RadarOnline.com.
"I've lived in the same house for 25 years, and my record is squeaky clean other than a bankruptcy and a couple of judgements."
Article continues below advertisement
Meanwhile, Whitaker tells RadarOnline.com that the former MTV reality star has been "maliciously slandering and defaming me in a public forum" in the form of various Twitter accounts he claims to have verified as being from Tila.
"Tila thinks she's smart, but she's not," Whitaker said.
"She's leaving a trail everywhere she goes."
Earlier this month RadarOnline.com obtained exclusive text messages in which Tila lashed out at Whitaker with the n-word.
"Your daughter Briana is dating a n***er…why is this so prevalent in your family?" Tila wrote.
"I worry for Shem baby to be around that ruckus. Need to break the cycle."
When reached by RadarOnline.com for comment, Tila claimed her cell phone was hacked and that she never sent any such messages.
"I hope no one bought that BS about Tila's phone being hacked," Whitaker later told RadarOnline.com.
"I'm nowhere close to being with her. Eighteen years is a long time, and I'm just getting started."