Exclusive
Pregnant Tila Tequila Caught In N-Word Scandal With Racist Message To Baby Daddy, But She Claims Her Phone Was 'Hacked' -- See The Shocking Texts Here!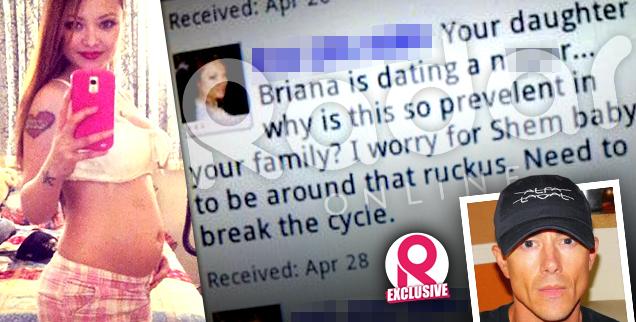 Article continues below advertisement
"Your daughter Briana is dating a n***er…why is this so prevalent in your family?" Tila writes.
"I worry for Shem baby to be around that ruckus. Need to break the cycle."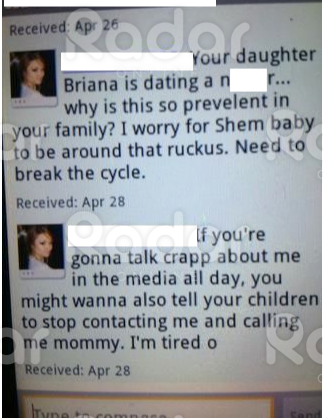 "I was trying to remain cordial without adding to her already notorious past, and now I am now experiencing the fallout from my generosity," he told RadarOnline.com.
In another text message from the same day, Tila tells Whitaker to have his children stop contacting her — a far cry from previous messages she posted on social media bragging about her "step-daughter."
"If you're gonna talk crapp about me in the media all day, you might wanna also tell your children to stop contacting me and calling me mommy," Tila wrote.
Article continues below advertisement
As RadarOnline.com previously reported, Tila is due with her first child in November.
"If the media could only the hear the kinds of comments Miss Nguyen makes about them as individuals behind closed doors," he said.
"I doubt she would ever get a drop of news coverage again for the rest of her days, but then Hollywood is a lot about deception and manipulation…isn't it?"
Tila's alleged racist message comes on the heels of a racist bombshell within the Los Angeles Clippers organization, when audio leaked of owner Donald Sterling telling his alleged mistress to delete all the African American men from her Instagram account.