Exclusive
Pregnant Tila Tequila SPLITS From Baby Daddy Already: 'She Dropped Me Because I'm Broke!'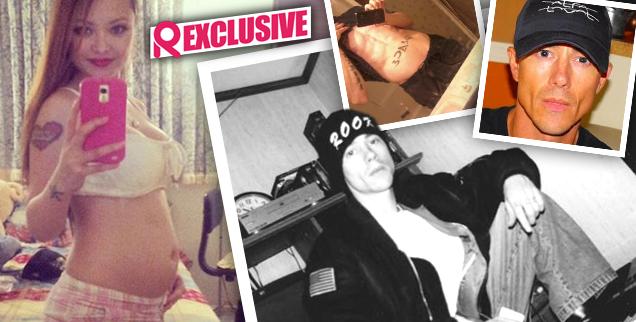 Article continues below advertisement
"She definitely isn't living with me. I was trying to remain cordial without adding to her already notorious past, and now I am now experiencing the fallout from my generosity."
Tila, due in November with their child, seemed to have a problem with Whitaker's financial past, he says.
"Somehow because I went through hard times like a lot of other people when the economy took a decline, and had to file for bankruptcy, I'm somehow unsuitable to be connected to in a relationship," Whitaker said, noting that the bankruptcy was never any sort of skeleton in his closet.
"If the media could only the hear the kinds of comments Miss Nguyen makes about them as individuals behind closed doors. I doubt she would ever get a drop of news coverage again for the rest of her days, but then Hollywood is a lot about deception and manipulation…isn't it?"
Whitaker, 42, alluded to trouble in paradise on his Twitter page last October when he tweeted:
And when news broke that he was the father of Tila's child, he cryptically tweeted:
Tila has remained mum about her baby daddy, but continues to post things about her baby and claims to be super excited and happy:
So it looks like Tila is going to be a single mother — how do you think she'll handle it? Sound off in the comments below…