'I Don't Want To Remember!' Ramona Singer Suffers 'Meltdown' After Having Flashbacks of Childhood Abuse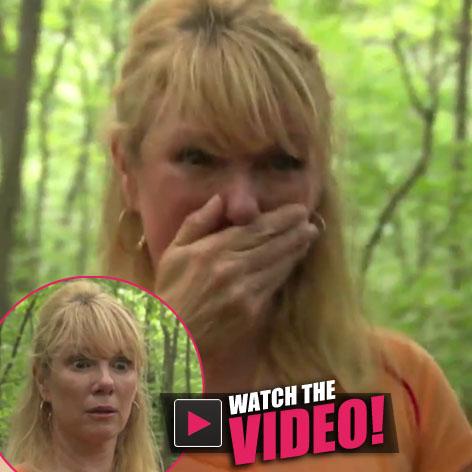 Although Ramona Singer has spoken openly about her troubled childhood and her alcoholic father's abuse, the true extent of what she suffered is revealed in an upcoming episode, when she finally breaks down after years of suppressing her pain.
In a new preview for The Real Housewives of New York City, Singer has a meltdown on a walk with Carole Radziwill, revealing that the Berkshires brought back uncomfortable childhood memories.
Article continues below advertisement
"Oh my god. This is f*cking unreal. Now I'm freaking," Singer says, abruptly stopping in the middle of the woods. "This looks exactly like my backyard."
Singer opened up to Radziwill about her childhood and what it was like living with a verbally abusive, alcoholic father.
"I believe my father moved us to the country so he could just hurt my mother and the neighbors couldn't hear," she said, recalling the painful memories.
"It brought back memories of my parents arguing, and that's just something I don't want to remember," Singer confessed. "As a child to hear that every day is stressful."
Suddenly, Singer lost it, telling Radziwill she needed to get out of the woods because she felt "someone was going to attack" her.
"I'm having a meltdown… You bury memories so deep, you don't want to remember that," Singer said crying. "I have to go. I have to get out of here, seriously!"
The Real Housewives of New York airs Tuesday nights at 9 p.m. ET on Bravo.
WATCH the preview here: