Lindsay Lohan Hates Jennifer Lawrence, Bitter Because She Was REJECTED By Her Boyfriend: 'He Wouldn't Give Her The Time Of Day'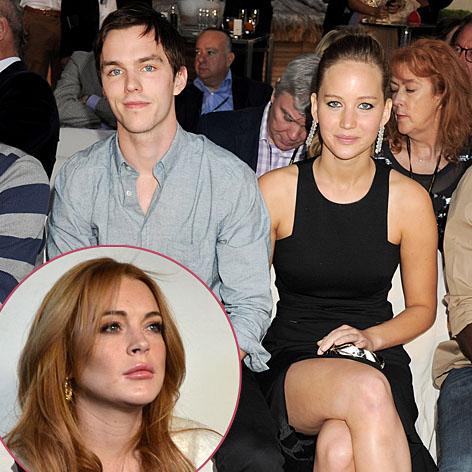 Lindsay Lohan doesn't like Jennifer Lawrence — and it's not because she's getting more gigs than her.
The hatred actually stems from Lilo's long list of lovers and the fact that JLaw's boyfriend, Nicholas Hoult, isn't included Star magazine reports.
"She tried to hook up with him back in 2010, but he wouldn't give her the time of day," an insider told the magazine.
"She called him nonstop. Finally, he told her to buzz off. Now she's bitter and taking out her anger on Jen."
Article continues below advertisement
Lawrence, 23, and Hoult, 24, have been dating on-and-off for nearly three years since meeting on the 2011 set of X-Men: First Class.
For more on Lohan's jealousy of Lawrence, pick up the latest issue of Star magazine, on newsstands everywhere Thursday.