Lea Michele Has Been Drinking For How Long?! Claims She's Been Boozing Since She Was A Toddler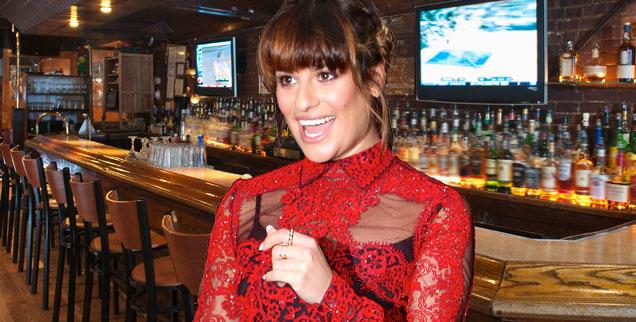 They grow up so fast! In some cases, maybe a little too fast.
Glee star Lea Michele revealed in an interview with E! show host Chelsea Handler that she has been drinking since she was – wait for it – a toddler! She credits her long-term boozing days to growing up in an Italian family.
"I'm Italian, so at the dinner table it would be like Pellegrino, a jug of soda and a huge thing of wine. Everyone was just drinking wine, like it was part of what you would have along with your dinner," the actress-singer said.
Article continues below advertisement
Because this was apparently the norm in her family, she also thought it was the norm in other people's homes, too.
"Growing up, I'd be having dinner with my boyfriend and his parents and I'd be like, 'Where's the wine? Pass the wine.' At like 17! And they're like, 'This girl's crazy,'" she added.
But don't start thinking she's a crazy party animal. In fact, it's the opposite. The actress is known for her "boring" lifestyle, especially in the wake of Cory Monteith's death.
"When they make it so you can have it, then you don't want it," she said. "It's when they're like, 'You can't have this,' kids are like, 'We gotta get that booze.'"
As the old adage goes, "You want what you can't have."