Kim Kardashian & Kanye West's 'Vogue' Cover Sale Let Down: Magazine Falling Below Early Predictions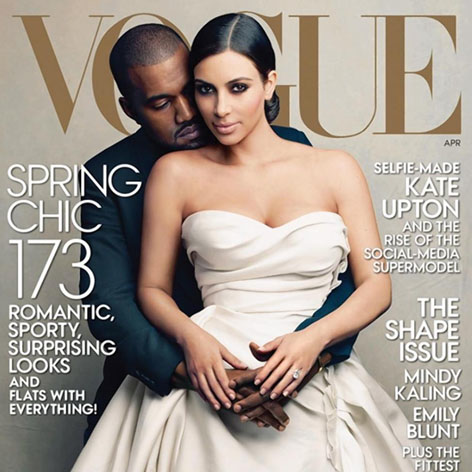 Article continues below advertisement
As Radar previously reported, early estimates had Kimye's cover projected at around 500,000 issues which would have toppled Beyonce's sales of just over 355,000 and Obama's sales of 293,798.
They Really Did Say It! 50 Outrageous Kardashian Quotes
But VP of Mag Net Data, which uses scan data from wholesalers that cover about 98 percent of the market, says the numbers are much lower than anticipated.
"The trends for Kim K. are definitely better than the prior month with Rihanna, to the tune of 20 percent better," Josh Gary told the New York Post.
"I'd argue that if you peg last year's Michelle Obama at 269,000, this issue will net out around 250,000."
Vogue — which defiantly never comments on sales figures — continues to stay mum on the sales of Kimye's issue.