Out Of The Dogg House! Judge Drops Bizarre Lawsuit Against Rapper Snoop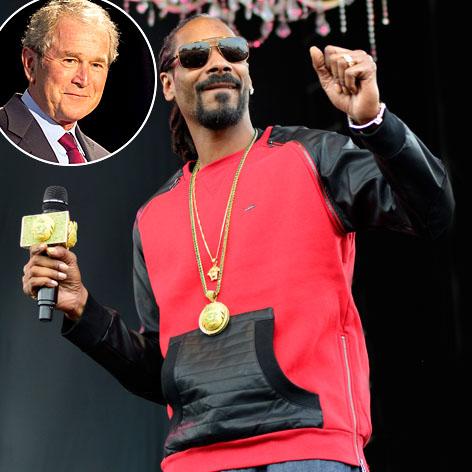 A U.S. district judge has dismissed a Georgia woman's federal lawsuit against Snoop Dogg -- deeming the case "frivolous."
Margaretreto Wimberley filed a complaint March 7, claiming President George W. Bush took money from the rapper, 42, "regarding an unconsentual sexual act," court papers state. "Plaintiff wants to claim that money to 'resolve the incident.'"
Whibley also alleges Snoop Dogg "has used music and lyrics by a C. Womack" and that "she has been subject to surveillance and a dispute regarding her child," documents continue.
Article continues below advertisement
A U.S. Magistrate judge requested the district judge dismiss the suit, claiming Whibley "brought this action without citing to any case law, statute, or regulation that would provide her any relief."
You Can Sue For That? The 53 Wackiest Lawsuits
The district judge agreed, and since Whibley failed to file objections within two weeks, the case was tossed on April 8, 2014.
Snoop is no stranger to the legal system: He was last arrested for marijuana possession in Texas in 2012. And in 1996, the hip-hop star, then known as "Snoop Doggy Dog," was infamously acquitted for the murder of acquaintance Philip Woldemariam.