Exclusive
Off The Hook? Kris Humphries' Accuser Admits She Doesn't Have Genital Strain Of Sexually Transmitted Disease In Herpes Lawsuit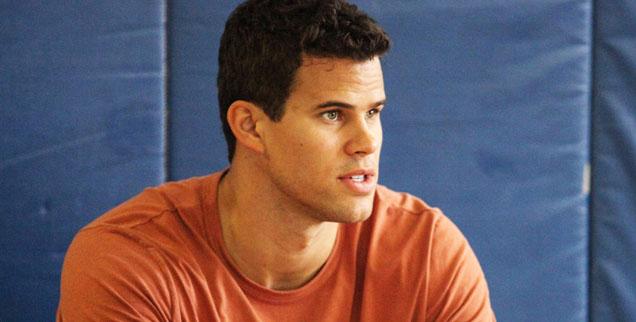 Kris Humphries did NOT give one-night stand Kayla Goldberg genital herpes, the woman admits in a deposition obtained exclusively by RadarOnline.com.
Goldberg sued Kim Kardashian's ex-husband in 2012 for allegedly giving her the sexually transmitted disease after a hook up in L.A. two years prior.
During a deposition last year, Goldberg revealed she had tested positive for herpes simplex type one, which causes cold sores on and around the mouth—
Article continues below advertisement
but confessed she had tested negative for the genital strain.
In court documents, Humphries, 27, proved he was disease-free by providing negative test results.
In light of this Goldberg's confession, Humphries' lawyer, Lee Hutton, has filed legal documents asking to dismiss Goldberg's request for a blood test from the Minnesota native.
"Only confirming that Kayla Goldberg's motion is purely an attempt at harassment, she also seeks to test Kris Humphries' blood for herpes simplex type 2 - a condition that Kayla Goldberg does not even have, and for which both parties have already provided voluntarily produced negative results," the documents state.
MORE ON:
Celebrity Justice
In closing, Hutton asserts "Kayla Goldberg has thus failed to demonstrate good cause, let alone a 'compelling need' that can outweigh Kris Humphries' privacy rights against compulsory extraction and testing of his blood."
The judge is expected to rule on Goldberg's motion at a pre-trial hearing on May 27.
The case is scheduled to go to trial in July.