Karl Rove Implies That Hillary Clinton Is Suffering From Brain Damage; Clinton's Camp Calls Him A Liar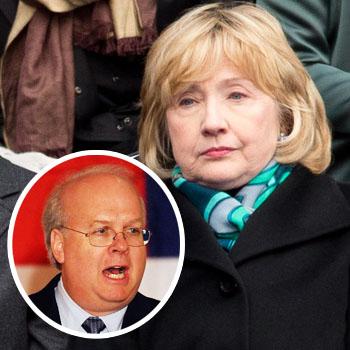 Hillary Clinton's health was targeted by former George W. Bush crony Karl Rove in a recent conference in California, suggesting that the former Secretary of State might have sustained brain damage a little under a year-and-a-half ago when she fell at her house.
"Thirty days in the hospital?" Rove said. "And when she reappears, she's wearing glasses that are only for people who have traumatic brain injury?
Article continues below advertisement
"She is 100 percent. Period."