Police: Gregg Jarrett Meltdown Might Have Been Result Of Toxic Booze & Pill Mix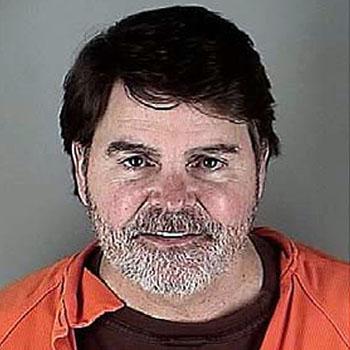 Fox News personality Gregg Jarrett's arrest might have been spurred by a volatile reaction to vodka and gabapentin, a prescription medication, police in Minneapolis said Thursday, a day after the weekend anchor was taken into custody at the Minneapolis-St. Paul Airport, where his behavior was described as rowdy and boisterous.
The 59-year-old — fresh out of rehab — told officers, "F*ck you" as he was cuffed after more than three hours of boozing at the Northern Lights Grill restaurant. Jarrett, who bartenders reported to authorities after he was making a scene at the in-airport restaurant, was eventually released from Hennepin County Jail on a $300 bond.
Article continues below advertisement
Fox Thursday said Jarrett "is dealing with serious personal issues at this time," and that "a date at which Gregg might return to air has yet to be determined."
The airport serves as the infamous venue where politician Larry Craig was arrested in connection with lewd conduct in June 2007, after propositioning an undercover officer in the bathroom stall by tapping and slipping his feet under the neighboring unit.
Jarrett is slated to appear in court June 6.