Exclusive
The Mistress Diaries: Donald Sterling's Gold Digger V Stiviano Secretly Writing Tell-All Book!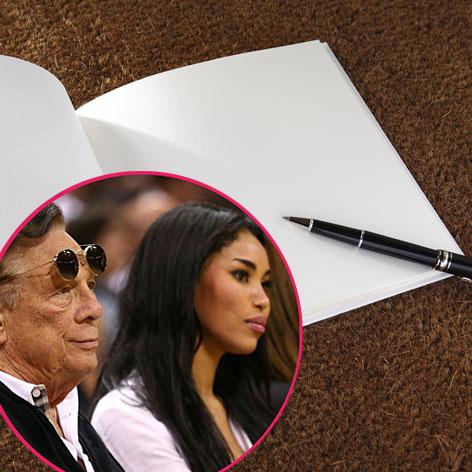 Donald Sterling's alleged mistress isn't letting go of her 15 minutes of fame just yet. First there were the secret audio recordings revealing L.A. Clippers owner Sterling's racist rants. But to top that, V Stiviano has another bombshell in store: RadarOnline.com has exclusively learned she's planning a tell-all book!
According to Staviano's close confidante Karrine Steffans, the girl who blew the whistle on the Clippers owner's racist remarks has been planning a tell-all for some time.
Article continues below advertisement
"I know that V writes a lot down, she records everything, she's an archivist, there are always things in her head," Steffans told Radar. "That's who she is. She has her very own way of seeing things. V will write a book one day."
The reformed music video model, who wrote the New York Times bestseller, Confessions of a Video Vixen, claims Stiviano was well aware of her successful background as an author when they were introduced through a mutual friend just over a month ago.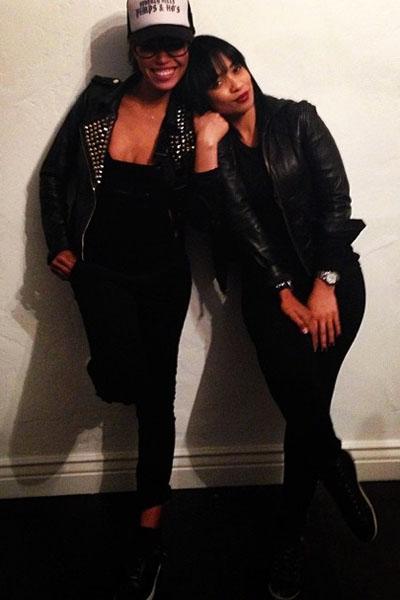 But she wants to make it very clear that she is not helping the billionaire's 38-year-old gal pal get a book deal despite Stiviano's numerous – and obvious – references on Instagram to fishing for publishers: "I THINK IM READY?" she wrote, citing #thenewyorkbestsellers #newyorktimes #thenewyorker #losangelestimes #crown #publishers and #randomhouse. "IM PATIENTLY WAITING."
"She's said 'When I do write a book, it's not going to be about this,'" Steffans continued of the racism scandal that led to the fallen basketball owner to be banned from the NBA for life. "But V says a lot of things, like she told me she would become president and wanted to be the mayor, which is weird."
In the wake of Sterling's recorded racist comments, which were leaked April 26, the 80-year-old has been fined $2.5 million and could be forced to sell the basketball team per the urging of NBA Commissioner Adam Silver.