Wife Of L.A. Clippers Owner Donald Sterling Sues His Mistress For Millions She Says He's Spent On Her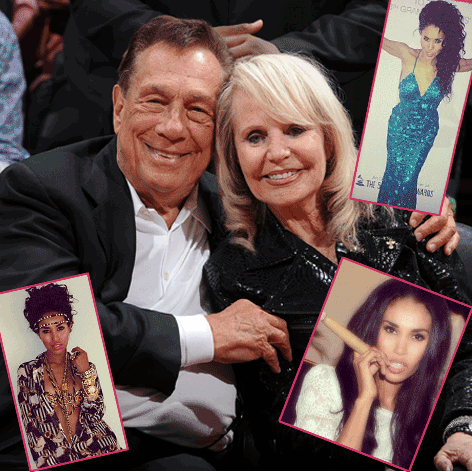 Rochelle Sterling is mad as hell and she's not going to take it any more.
Married to Los Angeles Clippers owner Donald Sterling for 50 years, Rochelle has watched him lavish millions of dollars on his new girlfriend, Vanessa Stiviano, the past few years. She wants the spending stopped and the money back.
Sterling, 80, now embroiled in a controversy over racist comment, has been openly dating Stiviano, 38, for almost four years, and his wife, according to a lawsuit shes filed against the mistress, is simply "a married woman seeking to protect and recover community property in her individual capacity."
Article continues below advertisement
According to the lawsuit, Donald Sterling has used their community funds to lavish a multiple of gifts on Stiviano, who has five aliases.
According to the Los Angeles Times, those gifts include $1.8 million for the purchase of an apartment in downtown L.A., $240,000 in living expenses, a Ferrari, two Bentleys and a Range Rover!
Stiviano has enjoyed showing off her lover's generosity and has frequently posted photos of herself with his gifts on her Instagram account.
The March 7 lawsuit also alleges that Donald Sterling himself had asked Stiviano to return the money.
It's unclear if that's accurate but attorney, Mac Nehoray, told the Times that a gift cannot be revoked by the giver and that there is not "a peppercorn of a fact" that any fraud or undue influence was involved.