Exclusive
Poor Sports? DirectTV Customers Upset About Increase In Sports Channel Fee, Despite Not Offering Dodger Channel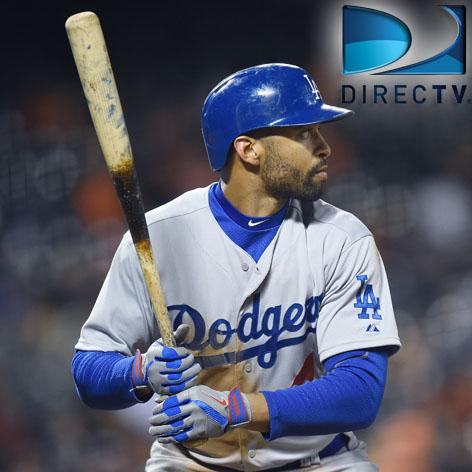 Southern California customers are fuming at the satellite television provider, after being charged an increase in the regional sports fee, despite no longer carrying the Los Angeles Dodgers.
Here's the scoop: The regional sports fee went from $2.00 a month to $3.83 recently. DirectTV and Time Warner Cable, which exclusively offers the Dodger games on SportsNet LA, and have been unable to come to an agreement. As customers have been calling DirectTV to complain about the price increase, RadarOnline.com spoke to three separate parties, who were given monthly credits of $3-$15 for the next six months.
Article continues below advertisement
"It's so disappointing that DirectTV increased the fee, and dropped the Dodgers! Compounding that, customers have to call to ask for a credit for something that we are paying for — but not getting — the Dodgers!," groused one consumer.
You Can Sue For That? The 53 Wackiest Lawsuits
According to DirectTV's website, "In some ZIP codes, you may be subject to a nominal Regional Sports Fee. The Regional Sports Fee is a result of higher costs due to contractual obligations requiring us to offer multiple sports networks in select ZIP codes, or in rare instances, a single RSN that carries games from 4 or more teams. These local RSN(s) are included in most base packages, but there are some that do not include RSNs and are not subject to a Regional Sports Fee."
CEO Mike White of DirectTV recently said they didn't want to increase fees to their customers to carry the Dodger channel, many of whom "aren't fans of the team."
However, another customer we talked to put the situation in perspective, "So in one breath, DirectTV is saying they don't want to pass along added costs to us, but increased the regional sports fee and still aren't offering the Dodgers!
"It's ridiculous: I was given a $15.00 credit monthly for the next six months. Why did I have to call to get that done? I didn't even threaten to cancel my service."
Article continues below advertisement
A rep for DirectTV told us that "the important point to be made here is that L.A. is one of the most expensive sports markets in the country, and networks like SportsNetLA guarantee billions to the Dodgers without a single thought to the financial burden a deal like this places on pay TV customers.
"Even without the Dodgers, our $3.63 surcharge doesn't even come close to offsetting our costs in the L.A. market, especially with the addition of the Lakers last year., which increased the RSN fee.
"Any credits (regardless of what customers may be calling about) are made on a case-by-case basis," the rep added, noting that all customers in Los Angeles pay the sports fee "unless they have a lower level package."