Exclusive
Brangelina Secrets Safe, For Now -- Lawsuit From Actress' Stunt Double Dismissed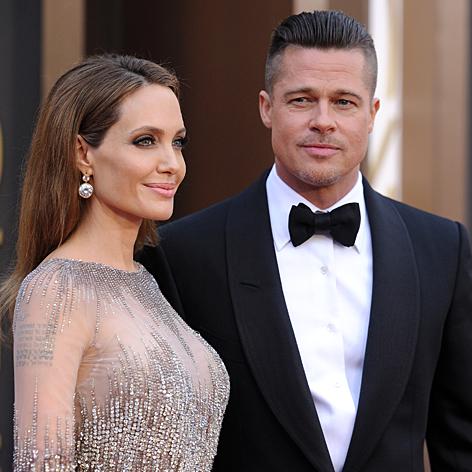 Brad Pitt and Angelina Jolie's secrets are safe — for now, as a Los Angeles judge has dismissed a federal lawsuit filed against Rupert Murdoch's media empire by the Academy Award winning actresses' stunt double, Eunice Huthart, after alleging her mobile phone messages were intercepted by the now defunct News of The World and The Sun newspapers, RadarOnline.com is exclusively reporting.
Huthart's initial filing revealed salacious details about how Jennifer Aniston's then-husband Pitt secretly checked into a hotel with Jolie — posing as a married couple. She is also the godmother of Pitt and Jolie's daughter Shiloh.
Article continues below advertisement
On May 21, Judge Michael W. Fitzgerald ruled in the favor of News Corp, who had asked the lawsuit be dismissed from the United States courts because of jurisdiction issues, and urged Huthart to seek relief from the courts in England.
Murdoch's News Corporation had formally asked a judge to dismiss the suit, arguing Huthart, a British citizen and resident, should have filed the claim in the United Kingdom.
The ruling stated:
"The underlying facts here do not seem to be in dispute, at least by these parties. It appears, and certainly is alleged, that Plaintiff Eunice Huthart has suffered a grotesque invasion of her privacy. This harm arose for no reasons other than Huthart's successfully pursuing a demanding career associated with Los Angeles and having a friend who likewise is at the summit of success in an industry associated with Los Angeles. Nonetheless, for reasons explained in this Order, the Court concludes that Huthart must obtain her relief from the courts of England and Wales."
In any trial, the love life of the famed couple and how they carried on a secret romance on the set of the 2005 film Mr. & Mrs. Smith would inevitably be subject to exploration.
News Corp has stated in legal docs if Huthart opts to refile in England, there wouldn't be any objection to any potential legal statute of limitations which may have since lapsed.