Exclusive
'16 & Pregnant' Star Ashley Salazar Suffers Heartbreaking Miscarriage: Reveals 'We Had Been Really Excited ... I Guess It Wasn't Meant To Be'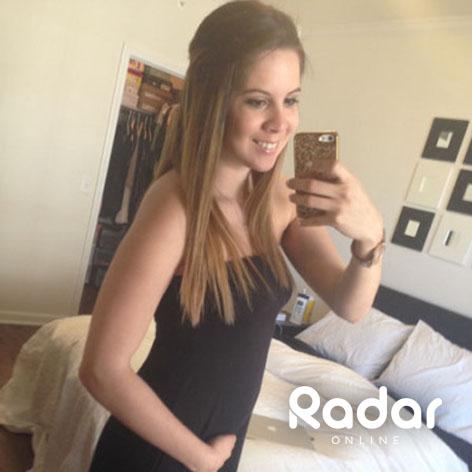 Ashley Salazar was happily preparing to become a mom for the second time when her doctor dropped a heartbreaking bombshell: Her pregnancy was not viable and she was going to have a miscarriage. Now, the 22-year-old 16 and Pregnant star is speaking out to RadarOnline.com exclusively about the tragic pain she's kept secret -- until now.
"It has been really hard," Salazar told Radar, revealing she is "really, really disappointed and upset."
Article continues below advertisement
"I guess it wasn't meant to be," she said, "But I was prepared for the worst, because at my eight-week checkup the doctor told me I was only measuring at six weeks."
Hitting back at the nasty on-line commenters who accused her of "faking" her pregnancy, Salazar told Radar she was told she was devastated by the news that she had a "blighted ovum" and even though she was having a normal pregnancy "with a growing stomach" there was no embryo and everything had stopped forming.
"The doctor told me I was going to have a miscarriage and that there was nothing I could have done to prevent that," she explained. "They said that 50% of all pregnancies end in a miscarriage."
Upon learning the shocking news, Salazar said she and her boyfriend, Justin Lane, turned to each other for support.
"We were really, really sad," Salazar revealed. "We had been really excited about having another baby, but learning that it wasn't happening so early was a blessing I guess. We were crying and upset and hurt."
Article continues below advertisement
Salazar said she made the decision with her doctor to have a D&C procedure in the same hospital where she gave birth to her daughter, Callie, 4.
"I love it there," Salazar explained. "I was kind of scared, but they put me under and I was comfortable the whole time. There was no pain whatsoever, and I didn't bleed for long at all."
After the tragedy, however, Salazar has found new hope for the future, since her doctor told her that after a few months, she can try and get pregnant again.
"After everything has healed, we can try again," she said. "I think that is when my relationship with Justin will be even better. And even though I was upset, I know everything happened for a reason. We had tough times in our relationship but this clearly wasn't the right time to have a baby."
Salazar, who just graduated from college, said that she is going to take the summer to recover and hopefully move forward toward an engagement.
"I know Justin has been saving up for a ring, but I don't care about a big ring," she confessed. "I told him we could even just get bands."