Exclusive
'16 & Pregnant' Star Ashley Salazar Expecting Second Baby — Not Giving This One Up For Adoption!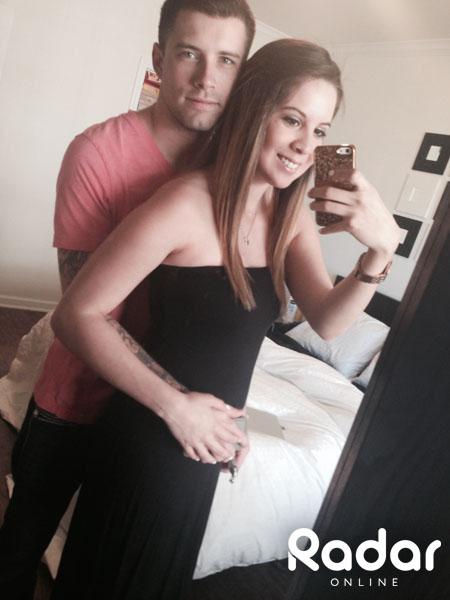 Article continues below advertisement
"But I'm nervous about what Callie will think in the future. We really care about her we don't want her to be mad at us about what we did when were really young, just teenagers and we didn't know."
Her boyfriend, Justin Lane, echoed his girlfriend's joy.
"We're really happy that Ashley is pregnant and can't wait to meet this baby," he said.
In the cute selfie pictures, Salazar is cradling her small belly as she smiles broadly for the camera.
She told RadarOnline.com she hasn't had any morning sickness -- just felt a little nauseous!
Salazar is graduating from the University of North Texas in May and she said she is proud of the impending degree in journalism with a minor in marketing.
Their 4-year-old daughter remains their biggest concern!
She said, "We don't know what we're going to tell Callie, she's so young, but we want to respect my aunt and uncle so that they understand how much we love everyone."
As for plans to tie the knot, RadarOnline.com has learned Salazar would love to be engaged but definitely wants to get married AFTER she gives birth!