Exclusive
Torment After Tragedy: '16 And Pregnant' Star Nikkole Paulun Forced To Release Medical Documents To Disprove Stillbirth Hoax Claims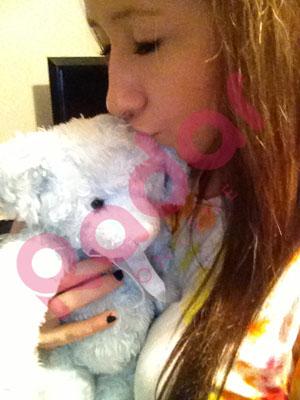 Just weeks after being dealt the devastating blow of a stillbirth, 16 and Pregnant star Nikkole Paulun is facing even more heartache thanks to merciless cyber bullies who have claimed her tragic story is a hoax.
But now, 19-year-old Nikkole is releasing to RadarOnline.com her medical records in a bid to prove the heartbreaking story is, sadly, all true.
The medical records, dated July 28, confirm she had a stillborn son, Nikkole says.
Article continues below advertisement
The MTV star has made the difficult decision to release these documents to the world and relive her pain in the hopes of quieting misguided and shameful critics who have accused her of making the whole thing up.
"I've cried all day about it... it hurts," Nikkole told RadarOnline.com. "Everything that I have said is completely true and the rumors are just, mean."
Worst of all, her former best friend, Samantha Jo Diggs, did an interview with a Teen Mom gossip blog, claiming that Nikkole even wore a pregnancy suit to fool her fans and even set up fake pictures in the hospital when her friend gave birth — all to help aid the scam.
Article continues below advertisement
Samantha initially told the website that Nikkole had miscarried, but then opted to change her story.
Samantha later insisted she was telling the truth about Nikkole on Twitter:
And other cyberbullies were quick to jump on the Twitter bandwagon and bash betrayed and devastated Nikkole:
"I just don't understand how somebody that watched me go through all this can do this as a joke," Nikkole said of her one-time pal.
The online attack is all the more painful since this was the week Nikkole was supposed to have given birth to her son, Ashton.