Cowell To Broadway? 'The X Factor' Creator's West End Reality Musical Parody Could Be Headed To The Great White Way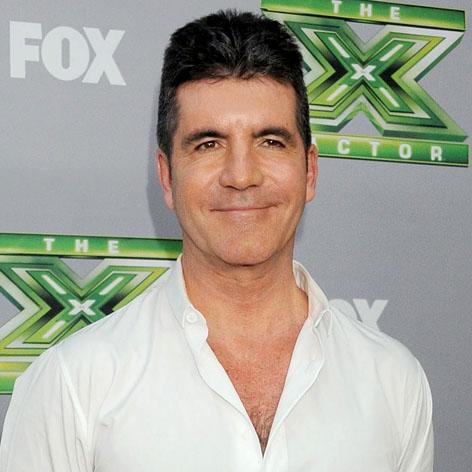 A version of music mogul Simon Cowell's The X Factor musical comedy "I Can't Sing" could be adapted for Broadway, RadarOnline.com has exclusively learned.
Multiple theater sources have revealed they're in talks with the producers of "I Can't Sing" - labelled "wildly eccentric and often wonderfully funny" and "surprisingly hard-hitting" in mixed reviews since its launch in London last month - to convert the West End musical to a reality television musical parody for the US audience.
Article continues below advertisement
Created by comedian Harry Hill, "I Can't Sing!" tells of a luckless young Londoner, who becomes a contestant on a talent show only to find herself beset by the pitfalls of overnight fame.
It also features over-the-top stories from behind-the-scenes and barely-disguised judges and contestants!
A source told RadarOnline.com: "Here's why there is an attraction about putting this on Broadway. Imagine a tongue-in-cheek musical showcasing Simon Cowell and all the other judges who appear on the biggest reality competitions. It would be hilarious.
"It could have great Broadway potential with the right writer.
"But we know that there is a risk. It could be hard to adapt because some of the humor in "I Can't Sing" is very British and primetime television audiences can be different to the theatre audiences."
There is one major concern about bringing the show to the Great White Way, however.
One Broadway insider told RadarOnline.com that Cowell, 54, had privately told producers that he is "concerned" about mimicking the US judges or contestants after receiving blowback from his British counterparts.
Article continues below advertisement
And an insider source close to Cowell today conceded to RadarOnline.com that he had "some regrets" about certain portrayals in "I Can't Sing." They said his main focus remained on his television successes.
Both judge and the The X Factor UK host Dermot O'Leary are said to be angry at Cowell, who is a producer on "I Cant Sing" and is understood to have approved its script.
The Broadway source added: "We know 'I Can't Sing' is causing massive problems behind-the-scenes for X Factor's producers in the UK and for Cowell.
"Cheryl Cole and Dermot O'Leary are returning to judge alongside him now and both are badly mocked by the British writer.
"They are refusing to see the theater show and have made it clear they are very unhappy with the way they are being portrayed. Cowell's going to be worried that other judges and contestants would hate it in the same way here."
For his own part, Cowell is sent up badly in "I Can't Sing" but "he now realizes some of the other jokes have been taken too far," added a source.
"He's been getting major headaches from some of the executives and reps involved and they haven't even begun filming for the new season in Britain yet.
"They didn't plan for Cheryl (Cole) to be judging again at the same time as 'I Can't Sing' was in theaters."
"His producers have made it clear he doesn't want to make a Broadway version which would cause him more problems and he doesn't want US writers to offend anyone else he has worked with."