Exclusive
EXCLUSIVE: Paula Abdul 'Devastated' After Being Told Show Is Cancelled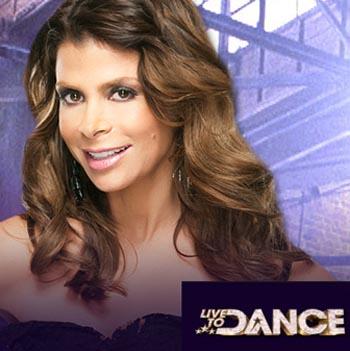 Paula Abdul will soon be joining the ranks of the unemployed, once again.
An official announcement has yet to be made but a source close to the situation tells RadarOnline.com exclusively that Paula has been told that her reality show, Live To Dance will not be renewed for a second season – and the host is "devastated" by the news.
The 48-year-old spent the weekend in mourning at her California home after being told of CBS' decision by phone on Friday.
Article continues below advertisement
Despite a relatively strong start, Live To Dance, which garnered mixed reviews, struggled to maintain ratings, and ultimately network brass decided it wasn't worth investing in a second season of the talent show.
"Paula kept hoping week after week that her show would pick up new viewers," the source told RadarOnline.com. "But each week the ratings trailed off. It ended with only a little more than 4 million viewers watching the final… way too few for CBS to keep Paula's dream dance show alive.
"Paula loved that show and she hoped CBS would give it at least one more season to win viewers. But they were just not willing to take that risk," the source said.
"She spent the weekend at her home, surrounded by friends, rehashing CBS's devastating decision and wondering what she would do next.
"Although there's been talk she may be asked to join Simon Cowell's new X Factor show this fall, she's not been asked. And because of the way she treated Simon when she left Idol… demanding more money than they were willing to pay… she fears her diva attitude back then will cause her to lose out on an X Factor invitation.