No Laughing Matter: Richard Pryor's Grandson Accused Of Domestic Violence By Ex-Girlfriend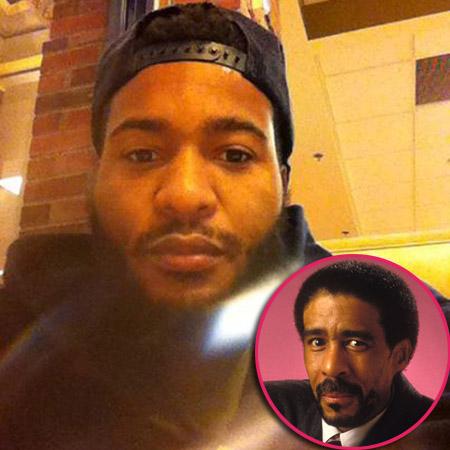 A 19-year-old Pennsylvania woman said that her ex-boyfriend Randise Pryor, the 23-year-old grandson of comic icon Richard Pryor, beat her so severely she needed to visit the emergency room.
Pryor, 23, was charged with simple assault and harassment in the Feb. 27 incident with his ex-girlfriend, Wilkes-Barre native Karly Mason, as she went to his home to retrieve her belongings nearly two weeks after their Valentine's Day split.
Article continues below advertisement
"He took my head and smashed it against the wall," Mason, who'd been dating the comedy heir since Sept. 2013, told the ENQUIRER. "I didn't try to fight back and started to leave, but then he pushed me into the bathroom and continued to punch me."
In court papers filed Mar. 1, Mason said Pryor treated her "like crap" and "just wasn't a nice person" in the five months they'd been a couple.
Mason told the ENQUIRER that her fling with Pryor was pretty much doomed from the get-go, as it lacked the give-and-take dynamic necessary in any relationship.
"He stayed with me every night," she said. "He didn't have anywhere else to stay and didn't have a job or money. He neglected me, and I felt like he was just using me for a place to stay, for my car, and because I had a job and was making money.
"If he didn't have cigarettes or food, he would blame me."
For more on this story, check out this week's edition of the ENQUIRER.