Is NeNe Leakes Leaving 'RHOA'? Highest-Paid Housewives Star Says Drama Isn't Worth It Anymore — Slams Kenya Moore: 'I'm Team Porsha!'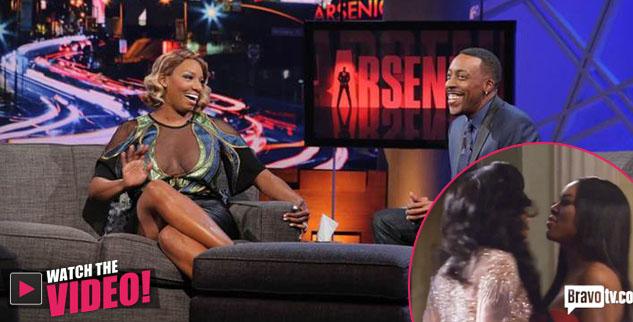 Article continues below advertisement
"These girls are super slow and they have to get hair and makeup and they still look the same!" Leakes said of the reunion show process. "You already know it's going to be negative and belittling and all that kind of stuff."
Faked Scenes, Lies & Payoffs – The Ultimate Guide To Reality TV Shows
She continued, "You know what, the pay is okay, but I don't know if it's worth what you saw on the clip. I began this so many years ago with other girls… And I'm the only original that's left. It has changed a lot over the years. I thought, or at least I think, people would tune in to see the Real Housewives of Atlanta because they would get to see fabulousness, and a good old read, and never the hair pulling and the punching and all that kind of stuff.
"Things have just changed. We have new cast members that bring a little bit of bitterness to the cast. So therefore you have to get bitter with those girls."
And when asked about the fight between Moore and Williams, Leakes said she had "no idea" it was going to happen.
"It happened so quick. My eyes were bugged. It happened so quick. I have to say that I very much support Porsha. I'm Team Porsha, and I will tell you why," she said.
Article continues below advertisement
"If I felt Kenya was right even though I'm not a Kenya fan, I would side with her if I felt she was right. Honestly I don't think that. What do you want if you are going to provoke and you're going to taunt, what do you want?"
youtube
"No, it's not fair to fire Porsha. Actually, I didn't feel it was fair to ask Porsha to leave the reunion," Leakes said.
"I thought if she left, Kenya needed to leave. I felt they both needed to go."
Earlier in the show Leakes admitted she used to think every season would be her last, but she just keeps coming back.
"For me it's like a blessing and a curse," she said. "Also, it can put a lot of money in your pocket."
Would you be sad to see NeNe go? Sound off in the comments below…