Lindsay Lohan's OWN Reality Show Tanking -- Rating Slide Nearly 30%, Even 'SpongeBob SquarePants' Draws More Viewers!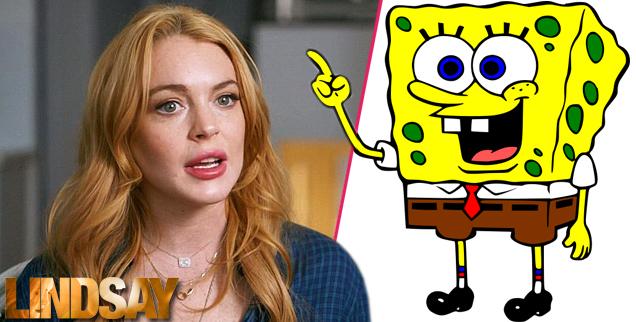 It's not the comeback Lindsay Lohan was hoping for.
The actress' reality TV show on Oprah Winfrey's OWN network started out with decent ratings but has been on a plummet downhill ever since, with her second episode dipping a whopping 24 percent — and more viewers tuning in to watch SpongeBob SquarePants!
Lohan's show debuted on March 9 with 693,184 viewers and a .56 rating in the key demo of women 25-54 and a .53 rating in the demo of women 18-34.
Article continues below advertisement
But on the troubled starlet's second episode, only 527,000 viewers tuned in giving Lindsay a 24 percent drop — with even lower ratings for the third and fourth episode expected.
What's more, Nickelodeon's animated hit show SpongeBob SquarePants airs on the same night as Lohan's show but brings in a staggering average of more than 3 million viewers per episode.
Don't feel too bad though Lindsay, Keeping Up With The Kardashians is also losing out to SpongeBob SquarePants this season!
When it comes to OWN's key demo of women 25-54, Lohan, 27, isn't helping the network at all. Instead, shows like Tyler Perry's The Haves and the Have Nots and Love Thy Neighbor both bring in millions of viewers.
Already half-way through the eight-week docu-series airing, Lohan has already blown through the $2 million paycheck she received, RadarOnline.com exclusively revealed on Tuesday.
Living lavishly and above her means, an insider told RadarOnline.com, "Only Lindsay could get paid such a large paycheck and once again be in dire financial straits," a source told RadarOnline.com exclusively. "After Lindsay's manager, agent, publicist and taxes were paid … she was left with $750,000.
"This was last year, and Lindsay has never been able to save any money in her life. Her reality show has been sold overseas, but she will only get $250,000. That money gets divided up among her team, and Lindsay is left with less than $100,000."