Exclusive
'Enough Is Enough!' Kim Kardashian & Kanye West Ask Judge To Fine YouTube Founder $6K For Stalling Trial Over Leaked Engagement Video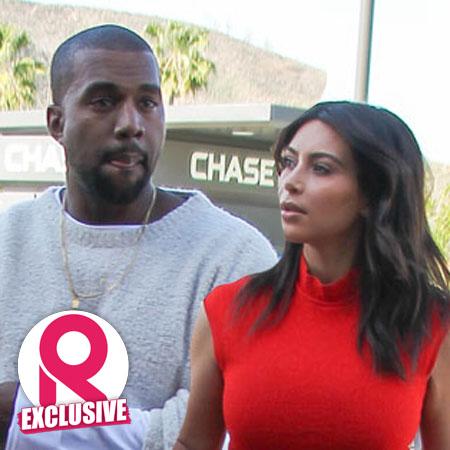 Only weeks before Kim Kardashian and Kanye West tie the knot, ongoing legal issues are casting a dark cloud over what should be the happiest time in their lives. Kimye sued YouTube founder Chad Hurley last October over claims he illegally leaked video of their over-the-top engagement event. Nearly six months later, RadarOnline.com has learned, they claim they're fed up with his legal stalling. According to court documents obtained by Radar, Kardashian and West have asked a judge to force Hurley to get the ball rolling on the case -- and pay more than $6,000 in legal fees for making them wait!
Article continues below advertisement
"Enough is enough!" the court documents obtained by Radar read. According to Kimye's counsel, Hurley has "refused to comply with every single discovery obligation in this case. When Plaintiffs served a deposition notice on defendants, they asked to have it rescheduled," only to file an anti-SLAPP motion against Kardashian and West, which delayed the deposition even further.
In addition, they claim Hurley has refused to sign off on Kardashian and West's proposed exhibits of evidence, even declining to confirm that his signature is real, in one instance.
READ Kim Kardashian & Kanye West's Rant Against Chad Hurley -- 'Enough Is Enough!'
And most recently, Hurley allegedly refused to turn over 124 documents related to the case that had been requested by Kanye's attorney team.
Clearly livid, the lawyers fired off a blistering email to Hurley's team, obtained by Radar.
Kimye's attorney writes, "Even though your objections are impermissible because they are untimely as a matter of law," having been served after the deadline passed, "quite apart from this fact the objections are not only without basis they are offensive."
Article continues below advertisement
You Can Sue For That? The 53 Wackiest Lawsuits
"You have objected to each and every document request," the attorney writes. "You have not produced a single document. … worst of all you have even objected to requests that seek material that is the subject of sworn testimony by your client, Chad Hurley, before the Court."
For example, "although Mr. Hurley represented to the Court that his use of Kim and Kanye's images did nothing to increase the value or worth of his company, when we asked a document request on this exact point, he claimed it was irrelevant and refused to respond."
As a result of all the legal delays, Kardashian and West's attorneys requested that the judge accept their exhibits as admitted, and "that Hurley be ordered to pay Kim and Kanye's fees and costs in the sum of $6,650."
In addition, Radar has learned, both parties recently signed off on a November 17 start date for the trial.
For the latest, stay tuned to RadarOnline.com.