Exclusive
Katy Beware! Perry's New Man Has History Of Arrests — And Court-Ordered Anger Management Classes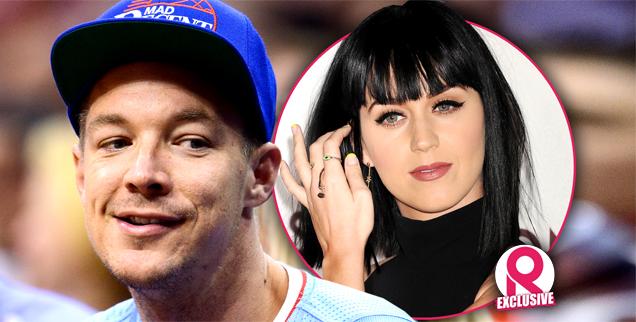 Article continues below advertisement
In 2011, the DJ got in a bar fight at The Standard hotel in New York City after being invited to town to work on Beyonce's album. "I got arrested," he's admitted. And when a snowstorm closed courts, he had to spend the night in jail. "My bags were just in my room at the Gansevoort for three days," he said. "They thought I got kidnapped."
"Nobody in Beyonce's camp knew about it, but I thought It was embarrassing," he later told GQ. "I had to go to court a bunch of times and had to go to anger management courses."
"It's the one part of my week that's f*cked up," he said at the time, "going to anger management class in Compton every Tuesday with teenage gangsters that beat their cousins and listen to them talk about their lives."
But his own arrest record is far from spotless. All told, Diplo admits, "I've been in jail a couple times. I've been caught shoplifting. I've been caught doing graffiti …"
In one instance, RadarOnline.com has learned, he was arrested in Florida on February 13, 1999, for misdemeanor second degree trespassing. The case was later dropped.
As RadarOnline.com has reported, Perry and the all star DJ were spotted getting touchy feely in Palm Springs on Saturday night at the Jeremy Scott and Adidas party for Coachella. On Sunday, they attended the festival and were spotted backstage at Krewella's show, as well as watching Lana del Rey.
Though one source insists they're just friends, an eyewitness said, "It definitely looked like more than that!"
Do you think Diplo and Perry make a good match? Let us know in the comments!