Listen Up Katy Perry: John Mayer Admits, 'I Was Just A Jerk' With Previous Girlfriends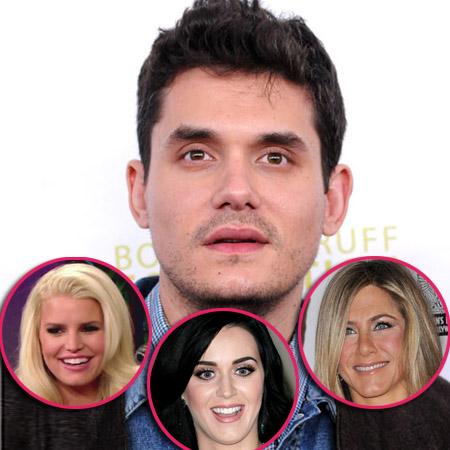 Are you listening Katy Perry? Your new boyfriend John Mayer is admitting something many already believed, saying he "was just a jerk" in talking about his previous relationships in the media.
The Daughters singer, 35, who is now dating Perry, appears on this week's edition of CBS Sunday Morning with Charles Osgood, and tells Anthony Mason he was trying to succeed at an impossible balancing act.
Article continues below advertisement
"It's very liberating when you finally realize it's impossible to make everyone like you," said Mayer, who' previously dated Minka Kelly, Taylor Swift, Jennifer Aniston and Jessica Simpson.
"I wanted everybody to like me," he said. "I thought I was one shuck and jive away in every direction."
Among Mayer's more memorable foot-in-mouth moments include: famously calling ex-girlfriend Simpson "sexual napalm;" claiming that African American actress Kerry Washington "would break your heart like a white girl;" and proclaiming, "All I want to do now is f*** the girls I've already f***ed, because I can't fathom explaining myself to somebody who can't believe I'd be interested in them."
Watch the video on RadarOnline.com
The full interview airs on this week's edition of CBS Sunday Morning.