Exclusive
Jenelle Evans Parenting Fears: Pregnant 'Teen Mom' Star Furious Banned Son's Father Secretly Visited Him At Daycare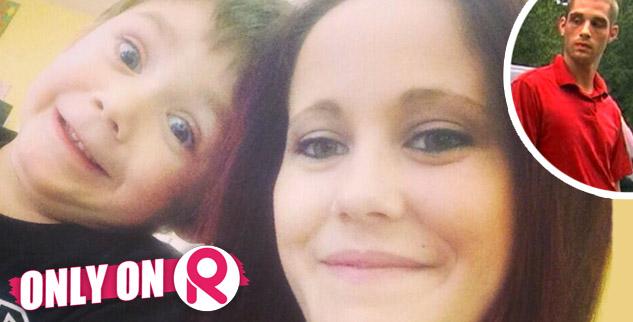 Article continues below advertisement
"Babs went over to daycare and took Jace home when she heard Andrew was trying to visit."
Fears for Jace's safety are at the top of her priority list.
"Babs takes care of him full time and she certainly doesn't want Andrew to just go into the daycare to see Jace. He owes her something like $10,000 in child support and he never pays or shows up."
The source also said the daycare is very secure.
"Thankfully there is a digital code lock on the front door and the only visitors that can even step foot into the daycare are Jenelle and Barbara," the source told Radar.
Article continues below advertisement
Despite Lewis' efforts to surreptitiously see his son, the source said he has been offered visitation many times over the years.
"Andrew's been told that he can come and visit any time. But he has to pay his child support too and stop trying to get custody in court, they've shut him down four times!"
However, Lewis has complained that Evans should be making the trip to see him with their son.
"Andrew thinks that Jenelle should bring Jace to see him, not the other way around. He brags that he gave the boy life and that's enough for now.
"Plus he always says that he sends her money and she spends it on junk or pawns stuff he gives her to buy drugs. They don't get along at all and he's pretty sure he's never going to see Jace while he's young."