Who Is The Mystery Actress At Center Of Takedown Piece By Angry Ex-Assistant?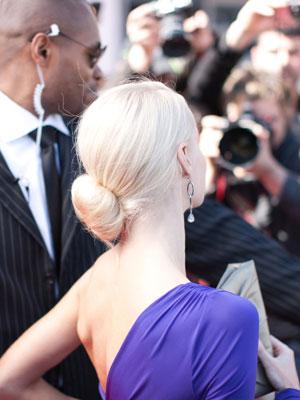 A former Hollywood personal assistant has opened up about the HORRORS of working for one of Tinseltown's hottest leading ladies.
Although neither the assistant nor the star is named in the article, the story details the bizarre and awful duties the assistant endured during their employment in perhaps the biggest blind item for New York Magazine.
According to the assistant, her daily tasks included outrageous demands including breaking up with the actress' boyfriend to buying weed.
Article continues below advertisement
You Can Sue For That? The 53 Wackiest Lawsuits
"I broke up with a very prominent actor boyfriend of hers," the assistant recalled.
"She told me, 'Accept the date on my behalf. Take the date. Go instead of me.' So, that's what I did. You would think sending a text is the worst — no. Sending your assistant to break up with him is the worst."
In one dramatic anecdote, the assistant described smuggling drugs on a plane for the celebrity boss.
Horrible Bosses! Hollywood's Assistants Reveal The Outrageous Demands Of Their Honchos
'She said 'herbs' because she was being holistic, and I was naïve and thought it was something herbal to help her calm down… I could have gotten arrested! You could have at least told me so I knew what I was doing, and put it in the bag that's not checked! What are you doing to me?" the assistant recalled.
Finally, the article reveals that the assistant discovered the star had an STD and called the ex-boyfriend on the celeb's behalf to let him know!
Article continues below advertisement
"I was like, 'Hey, you need to get checked out. I don't think she'll ever call you.'"
Hollywood Sexcapades — Tinseltown's 36 Sleaziest Prostitution Scandals
The assistant finally gave her two weeks notice after the actress decided to take her boyfriend to an international film festival instead of the assistant, even though she promised the assistant.
"Excuse me? "No, there's this guy who I'm seeing right now, and he's just going to come in for a day, instead of the two weeks that you would be there." And she wanted to use my flight to bring him in for one day."
Who do you think is the mystery actress? Tell us below.