Baby-Sitting Celebrities Can Be Horrifying! Personal Assistants To The Stars Tell All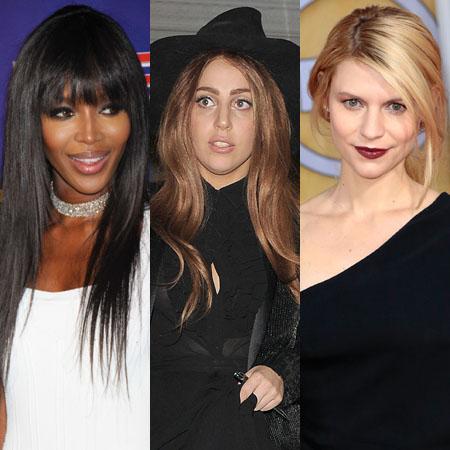 Lindsay Lohan isn't the only star who terrorizes her personal assistants!
From being forced to sleep in their bed with them and holding their hand to being on call 24/7 for meaningless demands, the baby-sitters of the rich and famous have revealed all of the horrors they have dealt with working for A-list clients like Lady Gaga, Naomi Campbell and Claire Danes to the New York Post – and RadarOnline.com has the details.
Article continues below advertisement
Rebecca White, who is currently suing her former boss, Lady Gaga, for $390,000 in unpaid overtime plus damages, opens up about working as a "slave" for the "queen of the universe, every day," all for $75,000 a year.
White, who is writing a tell-all memoir titled Pandora's Box, claims that she was forced to work 24/7 and was "required" to sleep in Gaga's bed "because she didn't sleep alone."
Before Gaga, White worked for the feisty Naomi Campbell, where her duties included arriving to hotels ahead of the supermodel to make sure everything was perfect and doing things like calling housekeeping to unpack, steaming and pressing the clothes, taking out the contents of the minibar and putting 25 lily scented candles around the suite in specific spots.
"God forbid they weren't the luxury brand Diptyque," she said. "There always had to be five candles in the bathroom, 10 in the bedroom and 10 in the living room."
"She wanted to pretend to the outside world that she wasn't drinking," she continued. "Every hotel we set foot in, I would move the bottles so that anyone, a manager, a maid, could say that she doesn't drink." Campbell would then "grab her two phones, grab me and go into my room to start drinking."
Article continues below advertisement
Overall, the relationship between employer and employee often crosses an unhealthy line.
"You are married to these people. You are literally in a relationship with them," she reveals about the reality of the job.
"There are different levels of PAs — there's the person back in the office who does the faxing and e-mailing — but my job was to be their best friend. It's sad, but true. I've seen a lot of celebrities cling onto their personal assistant, but it's really just wanting somebody to love them unconditionally."
And once upon a time, after Claire Danes had just starred in the blockbuster Romeo + Juliet, she worked for the Homeland star and even had to drive her to college with a U-Haul for her first day – and make her bed!
"I hugged her, and she was scared, and I gave her the kiss goodbye," says White, explaining that she lived in Danes' $5 million loft in SoHo rent-free and was paid $2,000 a week plus expenses while Danes was in school. "I said: 'I'll be back this weekend to pick you up'. "
Article continues below advertisement
"A lot of celebrities have this abandonment thing, or maybe it's an acceptance thing, where they don't want to be alone," adds White.
Bonnie Low-Kramen, who is the co-founder of New York Celebrity Assistants, reveals that one of her personal assistants came to her, complaining that her boss would greet her naked at the door.
"She didn't feel empowered or confident enough to say to him that it bothered her," she reveals. "She quit after a few months."
In another outrageous incident, an A-list actor called his assistant at 4 am from across the world because there was not enough toilet paper in his bathroom.
"He was five hours ahead in London, and he was asking her to call the hotel because his bathroom was running out of toilet paper," she dishes about the bizarre request.
Would you ever work as a personal assistant? Sound off below.