Tying The Knot Without Ever Kissing! Michelle And Jim Bob Reflect On 'Heart Wrenching' Daughters' Weddings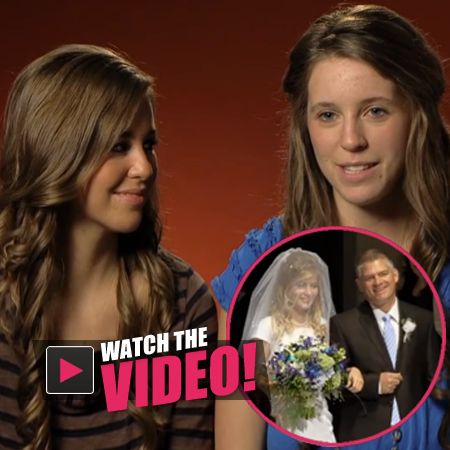 Article continues below advertisement
"Father would you please help me, give me strength I need. I'm really scared and really excited at the same time," Erin says in prayer.
Michelle Duggar reflects on her own daughters getting married as she watches Erin, saying "I'm sure and there will be dad Jim Bob walking our girls one by one walking down that wedding aisle. It's an exciting season of life in our family
We look forward to each of our children meeting and marrying the one that God has for them."
MORE ON:
19 Kids and Counting
Dad Jim Bob Duggar says the events will be bitter sweet for him. "It's going to be very special but it's also going to be heart wrenching because you're giving away your daughter."
Check out Erin Bates' wedding where over 1,000 guests attended and tune into 19 Kids and Counting at 9/8c on TLC.