Exclusive
Inside One Woman's Wild Drug & Booze-Fueled Night With Cuba Gooding Jr. -- 'He's A Cheater Who Aggressively Tried To Sleep With Me!'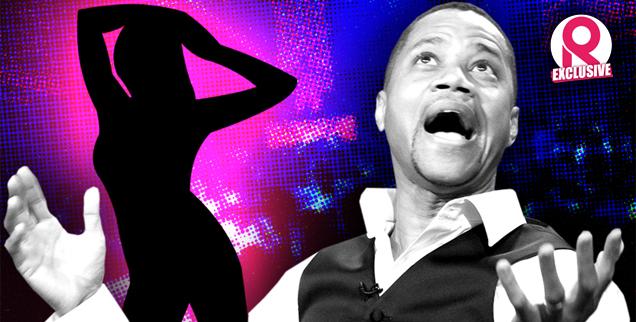 Article continues below advertisement
The woman, who asked Radar to remain unidentified, opened up in a first-person account of her wild night with Gooding Jr., 46. Her presence on the night in question has been verified by multiple witnesses.
I met Cuba in 2007 at a nightclub after one of his movie premieres. He was aggressive from the moment he locked eyes with me, pointing at me in the crowd and motioning for me to come sit beside him. I had no interest in him romantically, but he had table service and seemed to be fun so I went and sat with him.
I could tell he was already pretty drunk, and immediately started sticking his hands down the back pants as soon I as sat down. It was honestly so gross, so I just kept moving around trying to keep his hands off me.
After a few hours at the club and probably three bottles of vodka, it was closing and someone from his entourage approached me and a friend to tell us Cuba wanted us to go back to his penthouse suite to keep partying. We were having fun and thought, why not.
Article continues below advertisement
When we got up to Cuba's suite he immediately stripped down to his boxers. It was the weirdest thing, but he was clearly trying to show off. There were probably about eight of us in the suite and Cuba made no secret of getting high on cocaine.
From the moment I stepped into the suite it was like Cuba made me his prey. He couldn't keep his hands off me and would literally kiss me, shoving his tongue down my throat, at every chance he got to get close enough to me. It was really aggressive and intimidating, but I just kept playfully pushing him away.
He threw me on his bed at one point and got on top of me and if it weren't for other people being in the suite with us, I think things could have definitely got out of hand.
You could tell he was a celebrity used to getting what he wanted. He tried to get me to sleep with him, promising me 'the night of my life' but I didn't really care that he was famous -- I had no interest in sleeping with him and made that clear.
Article continues below advertisement
But he wasn't taking no for an answer and bragged to me about all the girls he gets because he's an actor. Ultimately I did not sleep with Cuba and left his hotel with my friend around 8 a.m. When I heard about his divorce I thought, it's about time. Cuba made it sound like his wife knew that he slept with other women while she wasn't around, and I was glad she finally got sick of it.
Gooding Jr. is a vocal born-again Christian who married his high school sweetheart in 1994 and together he and Kapfer had three children; Spencer, Mason, and Piper.
The actor's camp had no comment when reached by Radar.