Exclusive
Elmo's In The Clear: Court of Appeals Dismisses Three Sex Abuse Lawsuits Against Former Sesame Street Voice Actor Kevin Clash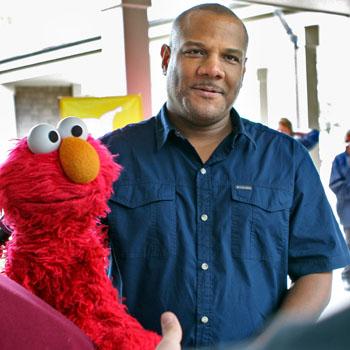 For former longtime Elmo voice actor and puppeteer Kevin Clash, it's truly a sunny day.
This month, the United States Court of Appeals dismissed the cases of three alleged victims—Cecil Singleton, Kevin Kiadii and a man identified only by initials "S.M."—who all claim they were sexually abused by Clash, 53, more than ten years ago as minor teenagers.
A New York judge previously threw out the lawsuits in July 2013, claiming they were filed after the six-year statute of limitation had expired. But the three men brought their cases to the Court of Appeals, alleging they didn't fully realize the psychological effects of the abuse until 2012.
Article continues below advertisement
For a second time, the cases were dismissed, RadarOnline.com has learned.
The Court of Appeals argued the alleged victims "failed to provide any reason why they were unable to discover their injuries prior to 2012," court documents state.
The Court of Appeals found the arguments to be "without merit," affirming the New York judge's previous decision to dismiss all three suits.
The actor still faces other legal woes: Pennsylvania man Sheldon Stephens sued Clash in March 2013, claiming the star smoked crystal meth as he sexually abused him at age 16. The state has a more lenient policy toward statute of limitations.
MORE ON:
Celebrity Justice
Another unnamed accuser recanted his sex abuse allegations in 2012, a lawyer stating his client and Clash shared an "adult consensual relationship".
Clash resigned from his 28-year run as loveable monster Elmo as sex abuse allegations surfaced in November 2012.