Exclusive
Guilty 'Real Housewives of New Jersey' Star Teresa Giudice Hopes To Serve Prison Sentence Under House Arrest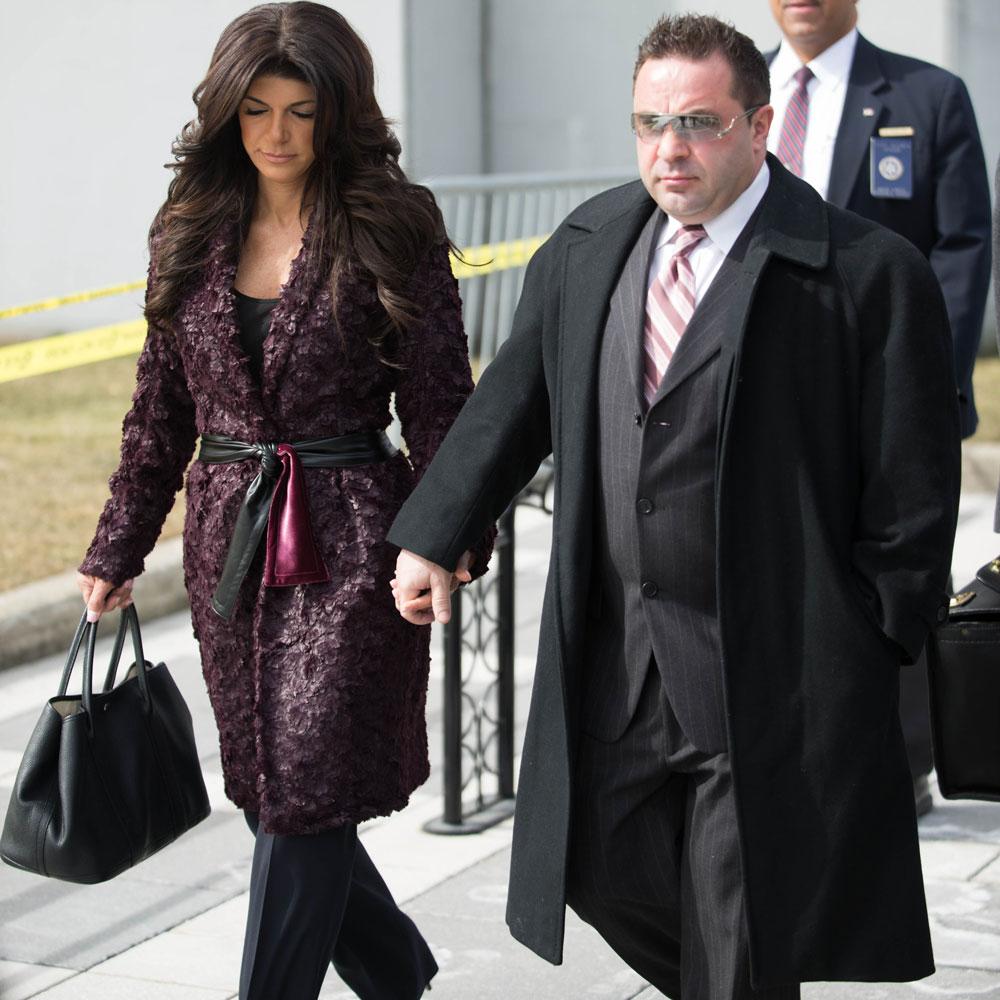 Real Housewives of New Jersey star Teresa Giudice — the reality star who admitted Tuesday to bankruptcy fraud, mail fraud and other charges following a 41-count indictment — is hoping to serve her prison sentence under house arrest, RadarOnline.com has learned.
While Teresa faces 27 months in prison, husband Joe Giudice could get 46 months and is likely be deported back to Italy.
A source told Radar: "Before Teresa is formally sentenced by the judge, she will meet with the United States Probation Department and a report will be prepared. The report will outline recommendations for sentencing for the judge to consider and one of those items will include if house arrest is suitable for Teresa.
Article continues below advertisement
GALLERY: The Giudice's 30 Most Shocking Quotes About Fraud & Finances
"The fact that she has four children and is the breadwinner for the family will drastically help her when it comes to determining if house arrest is appropriate.
"You can count on Teresa to plead her case to the judge during her sentencing hearing… She really hopes to serve her prison sentence at home because the idea of going to prison absolutely terrifies her."
"Today, I took responsibility for a series of mistakes I made several years ago," Teresa, 41, said in a statement after pleading guilty. "I have said throughout that I respect the legal process and thus I intend to address the court directly at sentencing. I will describe the choices I made, continue to take responsibility for my decisions, and express my remorse to Judge Salas and the public."
"I am heartbroken that this is affecting my family—especially my four young daughters, who mean more to me than anything in the world," said the mom of Gia, 13, Gabriella, 9, Milania, 8, and Audriana, 4. "Beyond this, I do not intend to speak specifically about the case outside of court, at the recommendation of my attorney and out of deference to the government and our legal system."
Article continues below advertisement
Originally indicted on 39 counts last July, the ante was upped on Nov. 18 to 41 counts with new charges stemming from a $361,250 mortgage loan that Teresa obtained in 2005 in which Joe falsely states that Teresa was employed as a realtor with a monthly salary of $15,000.
Teresa was in fact unemployed at the time.
The original bank and bankruptcy fraud charges centered on their inability to file tax returns from 2004 to 2008.
Law enforcement authorities claimed the controversial couple filed fraudulent mortgage and other loan applications from 2001 to 2008, a year before their show debuted.
Prosecutors said the couple submitted fake W-2s, tax returns and bank account information to lenders.
They also alleged the Giudices received about $4.6 million in mortgages, withdrawals from home equity lines of credit and construction loans.