Gold-digger? RHOA Star Porsha 'Took Advantage' Of Kordell During Their Marriage, Pal Claims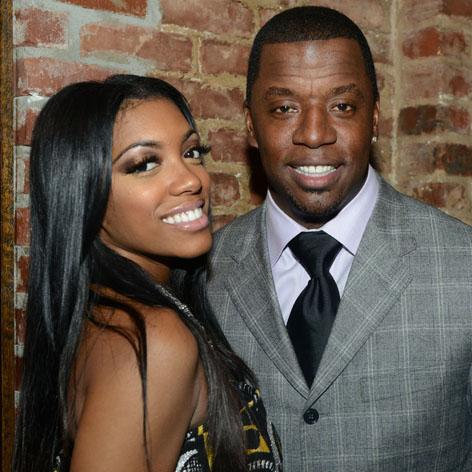 We're not saying she's a gold-digger ... but as the details of Porsha Williams' divorce from Kordell Stewart go public, his friends have come forward to tell RadarOnline.com about a shady side of the Real Housewives of Atlanta star. According to sources in Stewart's camp, Williams "used" the former football star during their two-and-a-half year marriage -- and it's good that she's walking away with next to nothing in their divorce.
Article continues below advertisement
"When Kordell met Porsha, she claimed to have all these jobs and opportunities going on, but she really didn't," one source tells RadarOnline.com. "She didn't try to be independent from him and just wanted to be Kordell's wife – and now she's nobody."
Williams — who has previously made insinuations that Stewart was gay and even implied domestic abuse — is now being accused of being nothing more than a money-grubbing trophy wife.
Faked Scenes, Lies & Payoffs – The Ultimate Guide To Reality TV Shows
"She used him and took advantage of the situation in hopes that it would get her to the next level financially and professionally," the source continues. "Honestly, if she hadn't been married to Kordell, she would have never landed the Housewives gig because she had nothing else going for herself outside of him."
As RadarOnline.com previously reported, Williams found out Stewart had filed for divorce via Twitter last March. Then, after a months-long battle in court, the pair's divorce was finalized in December. The details of the split have since become public, and Williams will receive zero assets and zero alimony.
Article continues below advertisement
"The lack of truthfulness by Porsha during the divorce was very confusing and hurtful to Kordell… He's ready to move on and do what is best for he and his son Syre," the pal added.
Although Kordell was briefly linked to Towanda Braxton, his friends say he doesn't have a serious girlfriend – yet!
"He's not ready to settle down with one person right now," one source says, adding one final dig at the athlete's ex-wife.
"He's looking for someone who is self-sufficient and can take care of herself," the source claims. "He needs someone who is driven and intelligent."
Who do you think Kordell Stewart should date? Tell us below!