Bling Ring Bad Boy Nick Prugo Behind Bars Again — After Hollywood Murder-For-Hire Suspect Ratted Him Out!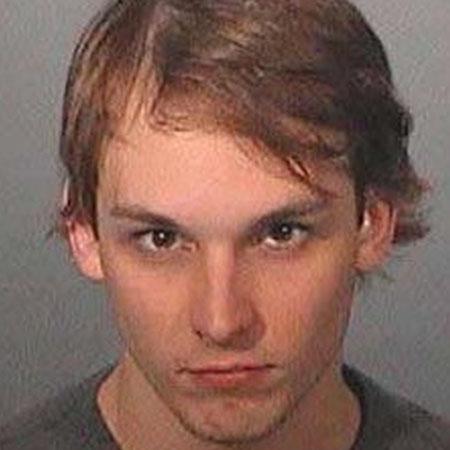 Nick Prugo, the perpetrator behind the infamous Bling Ring robbery clique, is back behind bars once again, and in an unusual twist, it comes as the result of an unrelated, but sizzling-hot, Tinseltown crime plot.
Prugo was taken into custody with no bail Friday, police said (according to online reports), after Dawn DaLuise -- the show business skin specialist involved in her own criminal fiasco -- dished to the boys in blue that he'd broken his probation by leaving California.
Article continues below advertisement
The connection between Prugo and DaLuise is Edward Feinstein, Prugo's roommate who DaLuise accused of using her name in a series of phony online personals.
Prugo, whose high-profile victims included stars such as Audrina Patridge, Lindsay Lohan, Paris Hilton and Orlando Bloom, led a pack of San Fernando Valley youths on the theft spree spanned from 2008 until 2009, reaping millions in illicitly-gained cash and jewels, and providing inspirational fodder for the feature film, The Bling Ring.
As we previously reported, DaLuise was arrested earlier this month after police alleged she'd tried to set up a business rival in a series of sexually-graphic personal ads.
Feinstein -- whose record includes credit cards fraud, ID theft and grand theft -- was taken into custody in connection with stalking DaLuise earlier this month, and was later out on $150,000 bail.
---
UPDATE 12:21 p.m. PT: Feinstein just emailed Radar to advise, "Nick and I are not roommates, nor have we ever. We are just friends. There are a lot of inaccuracies running around, and 90% of what's being reported isn't true."