Exclusive
Bizarre Twist Made In Hollywood Murder-For-Hire Case: Cops Believe These X-Rated Advertisements Led Skin Specialist-To-The-Stars To Order Kill Plot -- On The Wrong Target!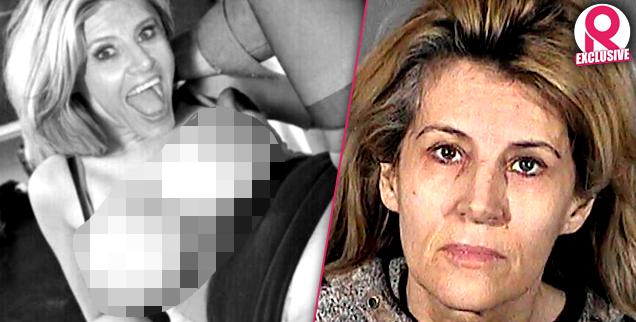 "First time free!" That's one of two crude advertisements posted online which celebrity skincare specialist Dawn DaLuise thought was being orchestrated by a business rival, leading her to allegedly solicit an ex-NFL star to murder him.
But in actuality, police believe, the X-rated fliers were created by one of DaLuise's closest confidantes whom, in a stunning act of betrayal, encouraged her to assume her tormentor was a neighboring business.
Article continues below advertisement
In a remarkable twist in the murder-for-hire scandal that has rocked Hollywood, Edward Feinstein, 28, was charged last Wednesday with stalking DaLuise, 55, his friend.
The L.A. County Sheriff's Department believe Feinstein created and distributed flyers — obtained exclusively by RadarOnline.com — with sexually explicit photos of DaLuise's face photoshopped onto other women.
He also allegedly posted his own Craigslist ads pretending to be DaLuise requesting males to help her act out a "rape fantasy."
"Promoting my new business venture," one blasted, advertising DaLuise's address and phone number. "First time free!"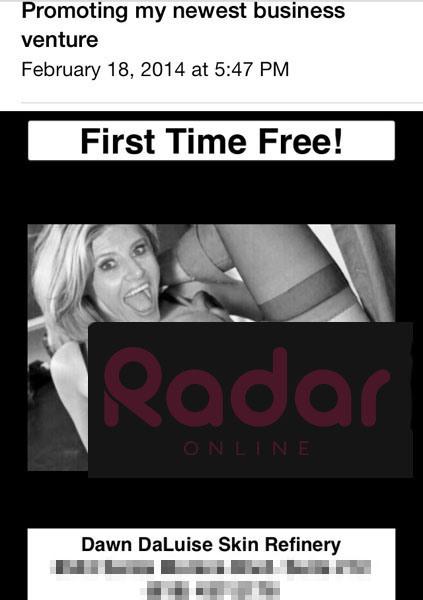 Said another: "Come support me tonight friends… your friendly neighborhood facialist."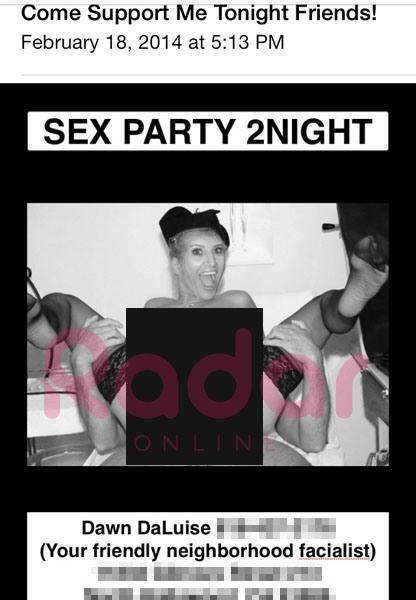 Cops say DaLuise believed the person responsible for the ads was competitor Gabriel Suarez, who operates DaLuise's competitor Smooth Cheeks in the same block as her business on the world famous Santa Monica Boulevard.
Article continues below advertisement
So distraught by the plot, she then attempted to recruit former Detroit Lions offensive linesman Chris Geile to kill him, cops alleged.
Geile has not been arrested or charged and has denied any involvement.
Feinstein, who was released on $150,000 bail on Thursday, continued his apparent ruse when speaking exclusively to RadarOnline.com — before he was charged.
"I believe it (the advertisement) was another tactic that she was using to get Gabriel out of the building," the man claimed, suggesting the flyers were the work of DaLuise in an effort to have Suarez evicted.
Article continues below advertisement
"I'll be waiting in bed with a blindfold on," DaLuise boasted of her own advertisement, pretending to be Suarez.
"I'm putting a posting up abt (sic) him wanting sex on CL Craigslist this week (only well hung black men need apply!)," she wrote in another message.
"I am putting together a CL (Craigslist) ad to run soon directing guys to Gabriel's front door. No need to call first! Just show up; I'll be waiting in bed with an (sic) blindfold on!"
Article continues below advertisement
RadarOnline.com also published sensational evidence in the case — text messages during which DaLuise boasted to Feinstein that she had "found someone who is going to take Gabriel out."
In the missives, she named Geile — he played three games for the team in 1987 — as the alleged hit man.
The facial expert also appeared to be infatuated with enemy Suarez, even at one point telling her pal how she intended on "harassing" a member of the man's extended family in a bid to get at him.
She wrote: "This is a family member of his. Maybe it's not a bad idea to start harassing her also."
In another, DaLuise confessed to her pal: "I found Gabriel's sisters on FB (Facebook). She lives in redacted. Bothering his family might be a way to get at him."
DaLuise is still being held on $1 million bail.